This is how Verified Boot warnings work in Android 6.0 Marshmallow
6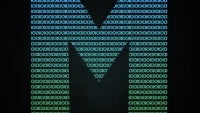 Verified Boot has been a part of Android since version 4.4 KitKat, and when it was first introduced it worried the mod community that it would kill the vibrant Android modding scene. That never happened of course (though
Xposed framework
has become more popular than custom ROMs for many), but it looks like Google is making Verified Boot a bit more aggressive than it has ever been before.
Ron Amadeo posted a picture of what happens when you unlock the bootloader on a new Nexus device (below). A new warning will show when you boot up your device that says, "Your device software can't be checked for corruption. Please lock your bootloader." Then it also has a link to a Google support page.
On that page, it details three levels of warning that you could see:
Yellow warning: "Your device has loaded a different operating system."
Orange warning: "Your device software can't be checked for corruption. Please lock your bootloader."
Red warning: "Your device is corrupt. It can't be trusted and may not work properly."
The orange warning appears to be the standard message for those who have unlocked their device, but haven't modified anything. From the descriptions on the support page, it sounds the yellow warning would be triggered if you've installed a custom ROM. Then, the red warning is triggered when "The operating system on your device has been changed or corrupted and is not safe to use. The device may not work properly and could expose your data to corruption and security risks."
In each case, the warning should disappear after 10 seconds and regular boot-up will continue. If the warning doesn't disappear and you want to ignore it, you can press the power button once to continue booting. Or, if you think something really is wrong, you can interrupt the boot and turn off your device by holding the power button. Google then suggests contacting the device manufacturer to restore your device.
What do you think? Are these warnings too much or right on track?