This Google Pixel and Pixel XL real wood case looks great and is made in the USA
12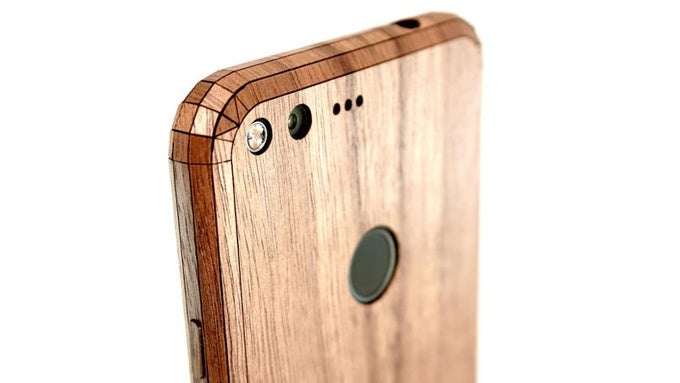 The Google Pixel and Pixel XL are two of the best Android phones you can buy: Google's first handsets are fast, run smoothly, have one of the greatest cameras ever on a phone, and feature a sleek design. Add the promise for quick software updates, the number one issue that still plagues Android phones, as it takes long months and sometimes even years for updates to arrive, and you understand the appeal of the Pixel family.
If you have a Google Pixel or want to get one, you will also likely want to protect it. One of the most stylish way to cover up your phone and protect it from damage is a wood-made case, and U.S. company toast has got you covered with its selection of customizable real wood cases for the Google Pixel.
$40 buys you a well-made wood case for the Google Pixel
Priced at just $40, you have three different finishes to pick from: a walnut, ash and ebony Google Pixel wood case, you can select between catchy etchings, order your own picture for etching or a custom text. The custom text option costs $5 extra and if you want a front part that would add extra protection to the front of the phone, you'd need to add $10 more to the price.
The cases are carefully manufactured in Portland, Oregon and if you like what you see, you can also see Toast's other accessories for other devices.2