Third party Snapchat web client believed to be the source of 100,000 stolen pictures
16
A 13GB file containing 100,000 pictures accumulated from Snapchat over a number of years, has been released by hackers. These pictures were originally sent from Snapchat members to other members, and were believed to have been deleted by both the sender and recipient. Snapchat allows members to send each other captioned photos and video that are automatically deleted after being viewed.
Because many users of the site figured that their photos would disappear after their intended recipient viewed them, many of the pictures stolen contained pornography. A number of these photos reportedly contained child pornography. It is believed that the release of these hacked photos tops the recent release of
nude celebrity pictures supposedly leaked from iCloud
.
Some believe that the pictures came from third party Android app Snapsave. This app allows users to save Snapchat content sent to them so that it won't disappear as it does on the official Snapchat app. This was denied by the developer of Snapsave, Georgie Casey, who stated that the app never saved pictures online.
One website that could be involved according to an anonymous tip, is SnapSaved.com. This site saved on a web server, all of the Snaps that were being sent through it. It acted as a web client for Snapchat users who wanted to save the Snaps they received. But SnapSaved.com did not notify its subscribers that it was storing Snaps with senders' usernames attached. SnapSaved.com had disappeared months ago, and redirects to a Danish site selling items like television antennas. What is interesting is that some of the stolen pictures have messages written in Dutch over them.
Last year, Snapchat was criticized for
not listening to recommendations from a security firm,
whose suggestions
would have prevented 4.6 million users of the app to have their username and passwords made public
. While it appears that Snapchat was not involved in this leak, it gives a black eye to the messaging app. Still, the unique functionality of Snapchat has helped it earn a huge valuation. A round of financing completed in August
valued Snapchat at a whopping $10 billion
, and we would not be surprised to see a major online player snatch up Snapchat for a huge premium over its current valuation.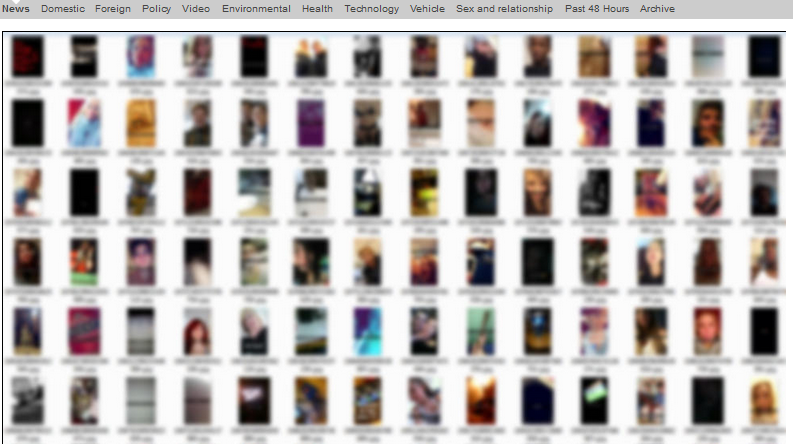 100,000 Snapchat pictures have been hacked (pictures blurred on purpose)
source:
Dagbladet
(
translated
) via
BusinessInsider
Recommended Stories