Third iPad launches in 25 new countries today
4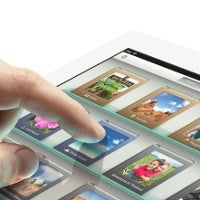 The iPad is a huge success not just because it's an excellent product with industry leading design, but also to a large part because it's a well-oiled machine. Apple manages to release it quickly after the official announcement and bring it to an amazing number of countries almost equally as fast as it does for the US.
This careful attention to developing markets is what we see clearly in the quarterly financial reports where sales continue surging. And the new iPad is no exception to Apple's rule of quick and widespread distribution. Today it arrives in 25 additional countries. Here's the full list:
Austria
Belgium
Bulgaria
Czech Republic
Denmark
Finland
Greece
Hungary
Iceland
Ireland
Italy
Liechtenstein
Luxembourg
Macau
Mexico
The Netherlands
New Zealand
Norway
Poland
Portugal
Romania
Slovakia
Slovenia
Spain
Sweden
The pricing differs across those countries as taxes also vary. Prices range from some $605 (455 euro) in Luxemberg, through $635 (479 euro) for the most basic third iPad in Spain, to the whopping nearly $655 (3,790 kroner). That's a $105 to $155 more for the basic 16 gig Wi-Fi-only version than what you pay stateside, not counting state taxes though.
Is your country in this list? Are you getting one? Sound off in the comments below.
source: Apple