Thinking of what to pick up as a gift for Father's Day? Take a gander at these ideas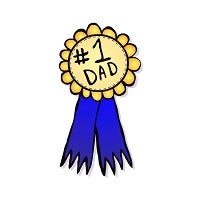 Created as a compliment to Mother's Day, this coming Sunday, June 15th, is Father's Day in much of the world, though your dates vary in certain parts of the Middle East, South America, and even some parts of Asia and Europe. In that case, just keep this article handy for when that day comes.
In the meantime, if you do not want to buy dad another tie, or another pair or witty socks, and a nice cigar is not an option, why not look at some gadgets? Even if your dad is not into the latest and greatest tech out there, there are some great deals available, as well as just some neat ideas in general.
So, drop the Joseph A. Bank catalog of ties and socks, and check out some of these suggestions to get the creative juices flowing. Usually, all it takes is to see one type of product to remind you of that gift you may have always wanted to get him. So enjoy, and happy Father's Day.
Father's Day Gadgets