These boxers protect your 'nads from the effects of cellphone radiation
15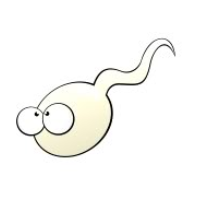 Worried that radiation from cellphone use is going to render you sterile? There may not be an app for that, but there is a pair of boxers that will protect the male reproductive system from the alleged radiation caused by a phone. Using an aluminum strip, these boxers allow you to use your handset and keep alive your wish to procreate.
A Manhattan company known as Belly Armour, produces the RadiaShield boxer briefs. These undies were created in response to a study that was completed in 2007 by the American Society of Reproductive Medicine. That study found that the use of cellphones can result in a loss of semen quality. Spokeswoman Katherine Niefeld said that most men don't realize what is going on inside their bodies when they use a handset. "
If you're a guy, how are you going to know that putting your cellphone in your pocket will do things to your sperm
," says the spokeswoman.
While so far all studies involving radiation and cellphones have been inconclusive, that hasn't stopped Belly Armour from taking advantage of men who worry about such things, allowing them to charge $49 for each pair of boxers. RadiaShield can be ordered from the company's website, which can be found by clicking on the sourcelink below.
source:
RadiaShield
via
NYPost