These Apple Watch guided tour videos show us how to use the device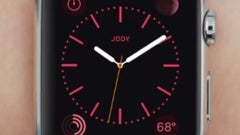 As the release date of the Apple Watch draws near, the Cupertino company wants to make sure that customers know what the new device can do for them. Thus, Apple today posted four guided tour videos which teach future Watch owners how to make phone calls, how to use Siri, how to play music, and how to make use of Apple Maps.
Since the Apple Watch is the first in a brand new category of products (at least for Apple), things obviously function different than on an iPhone or an iPad.
The new guided tour videos come one week after the first series of videos, which deal with other functions of the Apple Watch (like messaging, and watch faces). We've included all the guided tours in the slideshow below.
The Apple Watch will be launched next week, on April 24. Multiple variants are going to be available, the cheapest being the Apple Watch Sport with a 38 mm fluoroelastomer plastic band, which will cost $349. Until now,
more than 1 million Apple Watches
have been pre-ordered. Did you order one, or do you plan to?