There is one thing missing from this emerging class of super-camera devices
23
This article may contain personal views and opinion from the author.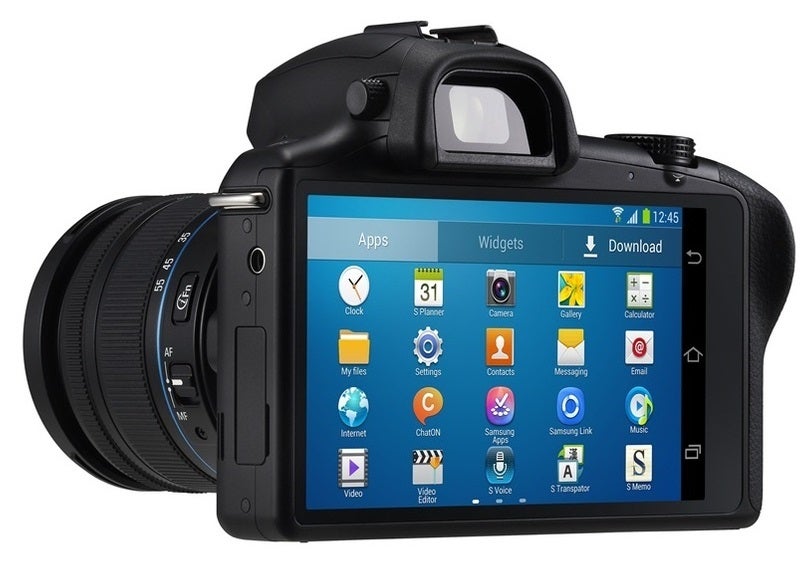 The Samsung Galaxy NX is the latest in Android powered photography gear
Samsung has been on a roll. This year alone, the conglomerate has announced five versions of its flagship Galaxy S4 smartphone including the 16MP
Galaxy S4 Zoom
, dozens of other devices and a new professional class camera, the
Galaxy NX
.
Soon,
Nokia will to lift the sheets off the successor
to the standard bearing
808 PureView
in what many are expecting to be called the
Nokia EOS
(AT&T codename "Elvis"), with a 41MP sensor that is sure to delight the aficionados.
It is a competition that seems kind of awkward, Samsung versus Nokia. The form factors of the devices could not be more different. From the Galaxy Camera, to the Galaxy S4 Zoom to the Galaxy NX throwing down against the 808 PureView and forthcoming Nokia EOS. All are sure to be extremely competent cameras in their own right and each have an appeal to a certain demographic.
Of course, none of the Galaxy devices will easily fit in your pocket or on your hip, plus the PureView 808 has a cult following (with new and used devices still commanding several hundred dollars on eBay). Fan-boys from their respective brand benches each have a lot to strut about, but even then there just seems to be something lacking.
What could possibly be missing from this nicely rounded picture of high-end camera-smartphones, smartphone-cameras, and Android-cameras? Some of you might be thinking right about now, "please don't say, or write it…please," but I'm going to:
Where is the iOS powered camera?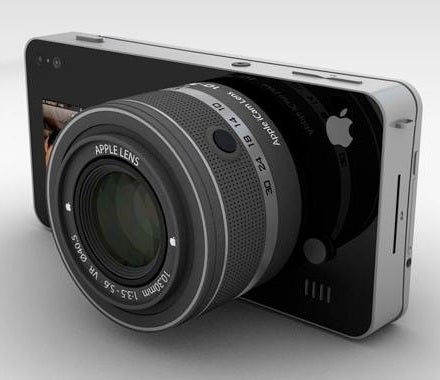 Here is one person's imagination of an iOS powered camera. Would you be inspired to buy one?
First of all, I am not some fan pining for an iOS anything,
but it seems awfully weird that this area appears to be conspicuously overlooked by the gang in Cupertino. After all, Apple and Samsung have been trading blows at just about every level, in the market and in the courts, for years. Moreover, the camera on the iPhone certainly holds its own amongst the other flagship devices on the market.
When you consider the applications that are already available in the Apple space for connecting DSLRs and image processing, it is not like Apple is not playing a role in how we handle pictures. There are also a number of hardware accessories and apps which enhance or work off the iPhone's camera too. Given that, it is probably a good thing that Apple is not developing its own camera.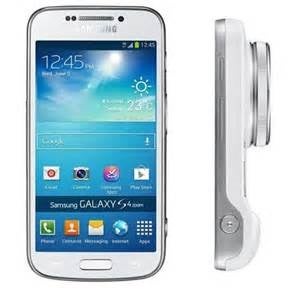 The price some may pay for a camera with middle-of-the-road smartphone hardware is not cheap.
First, Apple's hardware is expensive. Very expensive. If the company were to develop a device to compete with Samsung or Nokia in this manner, you could expect a notable mark-up in how much the gear costs. Yes, a new Samsung Galaxy S4 is pricey at full retail, but it does not hold a candle next to the new retail price of a 32GB or 64GB iPhone 5. Even new iPhone 4S devices are still selling in the $400-plus range.
Second, while we do not know how much a Galaxy NX is going to cost, the
Galaxy S4 Zoom is available in the UK on pre-order
for a whopping £468 ($733). Seriously, you could spend less on a dedicated 16MP compact camera and separate smartphone, or less on a Galaxy S4 with arguably better hardware (aside from the camera). You can now find the capable Samsung Galaxy Camera new for $400 or less now if you look carefully enough.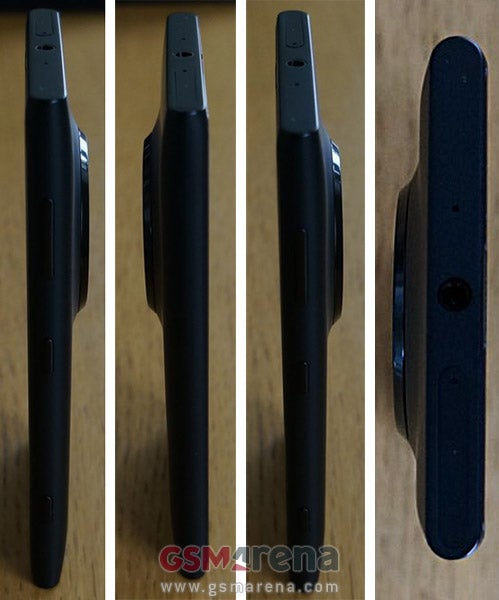 The Nokia EOS, aka "Elvis" has an amazing profile for what is expected to be a very powerful camera
Third, when the Nokia EOS is unveiled next month, it is expected to be an AT&T exclusive in the United States, and the value proposition of a subsidized device is going to make the EOS quite the compelling buy. Of course, for those that just "have to have it," they will pay any price and we expect to see online-auctions reflecting that economic reality. Apple products can command a premium price as well, but I can't help but think a camera would be a step beyond that line.
Granted, Nokia is in a position where it needs to simply get its product in as many hands as possible, and the Lumia smartphones have been priced to sell. When you consider the development and hardware that has been invested in by Nokia and Samsung, the costs involved must be staggering. Samsung is in a position where it can build as many things as it wants and spread them across the market. Case-in-point,
Samsung has announced over 30 devices so far in 2013.
So, in reflecting about this niche of super-camera devices (whether they make phone calls or not), it is just interesting to see an area where Apple does not seem to be stepping in. With the products on the market so far, that is probably a good thing, but it is kind of weird that there does not appear to be an i-camera or something in the mix.
If the Galaxy S4 Zoom, Galaxy NX and Nokia EOS have captured your interest, would a similar product from Apple do the same?