The world's biggest smartphone market could soon become really tough for Apple, Samsung, HTC and others
39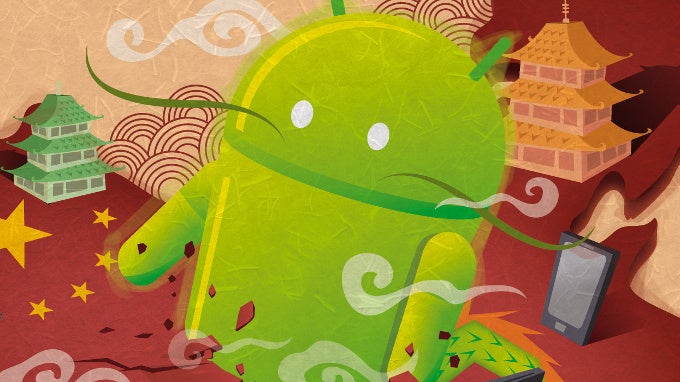 A new policy, shoved down the throats of the three major carriers in the world's largest smartphone market, China, may adversely affect popular brands like Apple, Samsung, HTC, and create room for a shift in market share.
Indeed, what is likely the most important market on the planet for smartphone OEMs may prove to be even harder to penetrate than initially thought. According to Taiwan Focus, Chinese authorities are unhappy with the amount of resources the three state-owned carriers are spending on device subsidies and promotions, and is now intervening. Apparently, the big three will be forced to cut spending in these two areas by a combined 40 billion Chinese yuan (about $6.5 billion) in the coming three years.
As you can imagine, subsidies serve to mitigate the upfront cost of a number of devices that are perceived as expensive -- specifically ones from established brands that are significantly more expensive than what local companies, like Xiaomi, are charging. In fact, Xiaomi (which is already China's largest smartphone vendor) is one of the few companies who likely stand to gain from this, as it makes its dough through online retail channels and through its app store. The upstart's neighboring rivals Lenovo, Huawei, ZTE, and others, may not be as fortunate, as they rely on carriers do drive sales at least partially.
"
Those handset OEMs that rely on operator channels will likely be adversely affected (in the) long term (if they do not) diversify their channel focus
," - Jasmine Lu, Morgan Stanley
Obviously, non-Android competitors, like Apple, may also be affected by the change, though Morgan Stanley analysts appear notably less worried about it, believing that its premium status will continue to ensure healthy sales.
Like it or not, this is actually big news, as the question of who wins in China could, ultimately, dictate the pace on the world stage, too. Do keep in mind that due to China's refusal to harm local companies in the interest of outsiders, it has created a market ripe for new local entrants. These companies also have an enormous room for growth, as the local market is still largely untapped, with hundreds of million customers who are yet to buy their first smartphone. By the time many of these need to branch out in regions where they may have to play fair, they're usually big enough to stand on their own. This obviously has the potential to threaten the current status quo.
Recommended Stories