The verdict to have limited effect on Android, says analyst, Samsung execs head to emergency meeting calling it "the worst case scenario"
50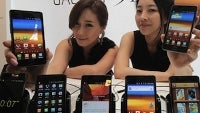 One of the most prominent mobile industry analysts - Gene Munster from Piper Jaffray - sent a research note to customers that the impact on the industry overall and Android in particular, will actually be more limited than what talking heads are deliberating since Friday.
He thinks that a company like Samsung has the means to react accordingly, and work around Apple's software patents it was found to be infringing on in the US:
In terms of what this means to the on going battle between Apple and Samsung (and by extension of Android, Google), we do not expect significant changes in the market. We expect Samsung to continue to offer competitive phones to the iPhone in the U.S. and other markets. We believe what will truly decide the winners in the smartphone market will be individual hardware and software offerings that excite consumers and we expect both Apple and Samsung to continue to deliver those experiences regardless of this particular court decision.


We believe that Samsung is likely to make software modifications to devices to work around the patented software features in question. For devices that infringe on design patents, we believe those devices may no longer be sold in the U.S.; however, it does not appear that newer devices, including the Galaxy SIII are impacted. Net-net, we do not believe Samsung will see any meaningful interruption, likely only minor interruption, in device sales in the U.S.
We believe that it is likely that other lawsuits between Apple and other handset makers move toward a settlement, given the precedent of the Samsung case. In these cases, we note that software changes are the most likely competitive outcome (aside from monetary exchanges). We do not believe further settlements are likely to hamstring Android in any serious way. We continue to be confident in our 4 year outlook on mobile device share, which assumes that iOS and Android further dominate the smartphone market with likely close to 85% share combined by 2015.
In a sign that he might be right, and Samsung is prepping a response to offset the PR and monetary damages for itself and Android as a whole, its president has gathered the troops in an emergency meeting with attorneys and PR specialists on Sunday. The Korea Times reports that a senior exec has called the verdict "
the absolutely worst case scenario for us
", which requires the highest level of attention, heading into that meeting.
Recommended Stories