The upcoming ZTE Nubia Z11 will launch simultaneously in the US and China
5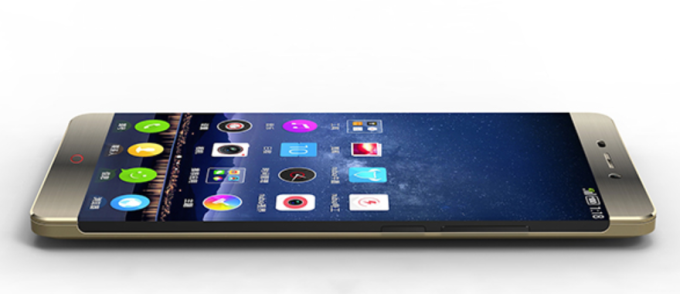 An alleged leaked render of the upcoming ZTE Nubia Z11
Ni Fai, Senior Vice President at ZTE-owned Nubia was recently quoted by a Chinese publication stating that the upcoming ZTE Nubia Z11 will launch simultaneously in the United States and China. Usually, high-end phones from China either don't launch in the United States at all, or are launched with a significant delay compared to the Chinese release date.
The main reason that this news counts is the fact that the ZTE Nubia Z11 may turn out to be one of the first smartphones powered by Qualcomm's upcoming Snapdragon 820 to reach the United States. According to previous leaks and rumors, aside from the Snapdragon 820, the
Nubia Z11 will feature a 5.2-inch display
with a resolution of 1440 by 2560 pixels, 4GB of RAM, 128GB of internal storage space, a fingerprint scanner, a 20.7MP primary camera, as well as a 13MP front-facing shooter. Additionally, the Nubia Z11 is also thought to come with a near bezel-less design, much like the Nubia Z9 before it.
In the past few years, the largest smartphone manufacturers from China have often expressed their ambitions to expand their reach to the United States. As it turns out, however, almost all of them - including Huawei, the largest Chinese smartphone and the third largest at the global level - have faced expansion challenges. ZTE finds itself in the unique position of a Chinese smartphone maker with an established foundation in the United Sates.
Depending on which market research firm you prefer, ZTE is listed as either the fourth or the sixth most shipped smartphone maker in the US, but it's also worth noting that most of the handsets that ZTE sells on US shores are entry-level and mid-range phones with affordable prices. The upcoming ZTE Nubia Z11 will most likely compete at a higher price range, and it remains to be seen if ZTE can compete with players such as Apple and Samsung in the higher price bracket.
Indirectly acknowledging the fact that ZTE doesn't have any sort of reputation in the high-end segment of the US smartphone market, Ni Fei argued that the cost-effectiveness of the Nubia Z11 will be the phone's main advantage.