The tablet market is still shrinking but Microsoft has found a winning recipe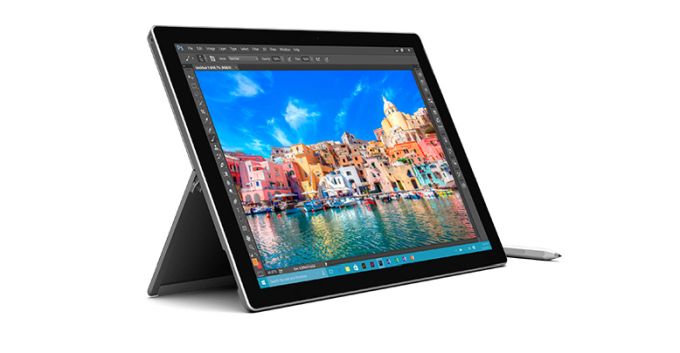 While Microsoft has apparently abandoned the smartphone market, it looks like the Windows maker is enjoying a boost in tablet sales. As per the latest reports, Microsoft is currently the rising star in the tablet market, having found success where other companies failed.
According to the latest report from market research firm Strategy Analytics, tablet makers have shipped 46.6 million slabs during Q3 2016. That's a 1% reduction compared to the previous quarter and a 10% decline compared to the same period last year. All signs show that total sales will continue to falter in the upcoming quarters, but not all of the players are losing the game.
Although sales are declining overall, Microsoft has still found a way to enjoy growth. For Q3 2016, Microsoft is credited with a 16% slice of the global tablet market. A year ago, Microsoft commanded a share of 12.8% of the market.
Google's Android is still reigning the tablet hill at the moment, with a share of 65% of the total market, but growing sales of Windows tablets are chipping away at Android's lead. According to the researchers, this trend is likely to continue in the future quarters as customers are increasingly looking at tablets as productivity machines and not as entertainment devices.
The Surface Pro and Surface Book are not only devices that sell in good numbers, but they're also reference devices for other tablet manufacturers. In the past quarters, we've seen a number of PC OEMs offering Surface competitors while simultaneously abandoning their Android tablet series. The report also notes that the average tablet selling price rose 7% as customers and manufacturers start gravitating towards 2-in-1s, which are usually priced at more than a run-of-the-mill Android slab.
Here's a quote from Peter King, Service Director of Tablet & Touchscreen Strategies for Strategy Analytics:
"Microsoft has led a transformation in the tablet market with its Surface Pro and Surface Book [...] Apple is now reliant on iPad Pro for tablet and laptop replacement, while many other PC OEMs abandon Android Slates in favour of more expensive 2-in-1 Windows Tablets for better productivity and versatility."