The state of the smartphone industry in 2015: top 10 phone makers, the losers and winners
16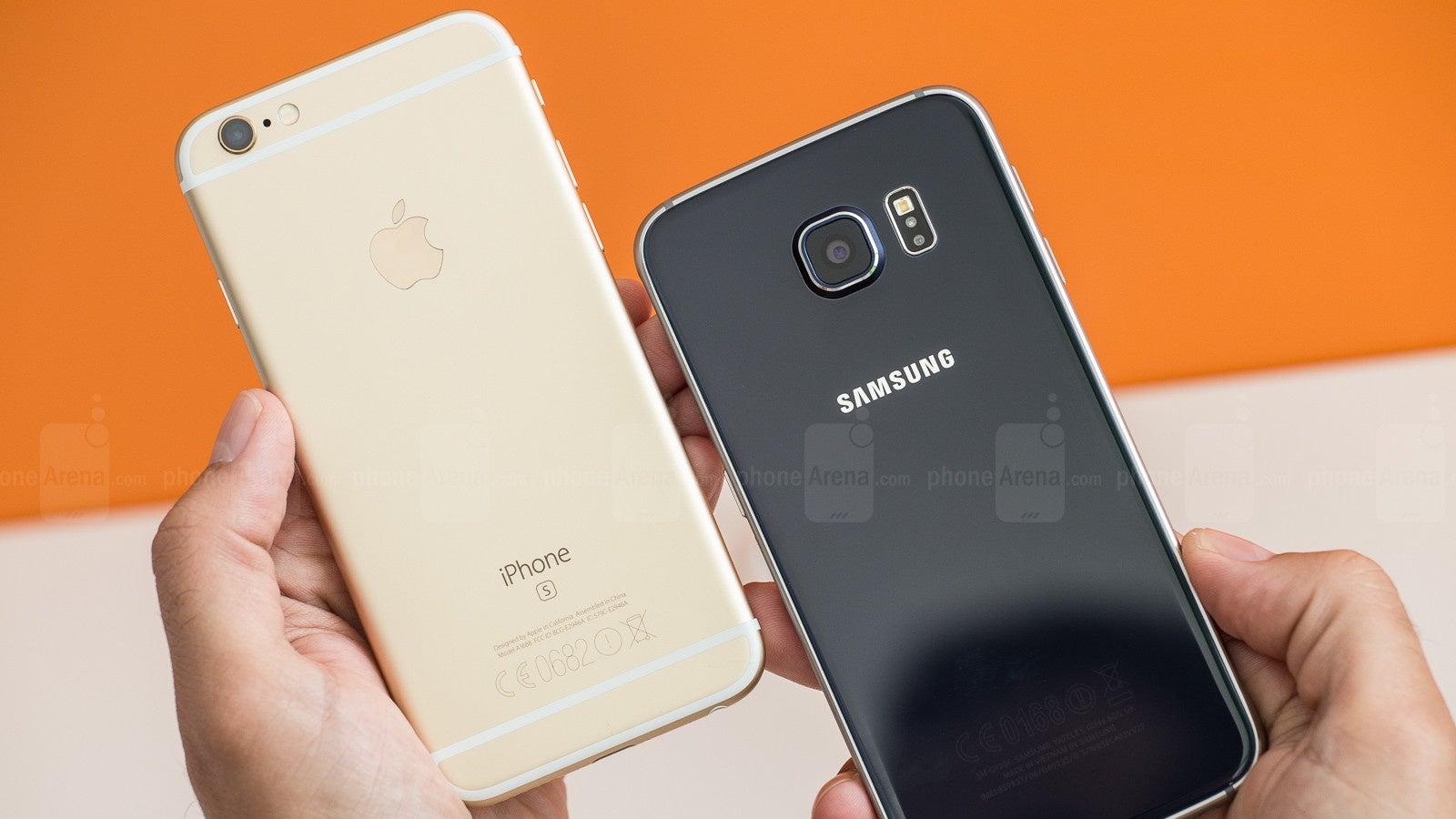 What did the smartphone world look like in 2015?
You probably already know about the best phones of 2015: the Galaxy Note 5, the new iPhone 6s series, as well as LG's G4 and V10, but what about the market on a global scale? Which company made the most phones? Which companies grew and which companies fell in 2015?
These are the questions that we can finally answer as the sales figures for the whole year have come in, courtesy of various analysts and rounded up by seasoned ex-Nokia veteran turned mobile analyst Tomi Ahonen.
With no further ado, here are the biggest winners and losers of 2015.
Top 10 phone makers in 2015
One thing is clear: Samsung remains the clear leader when it comes to smartphones sales in pure volume: with 322 million phones sold throughout the year, it captured a 22.4% share of the global market, way above Apple who finished the year with 231.4 million phones sold and a market share of 16.1%.
In fact, Samsung and Apple combined made the overwhelming majority of smartphone sales and it's clear that these two companies are now the biggest name in tech by a huge margin. Together, Samsung and Apple combine for a 38.5% share of the global market.
Number three, Chinese Huawei, has made great strides in 2015, growing its sales and average sales price, but it remains a brand that has its strength in China and is much less prominent in the Western world.
Lenovo, on the other hand, is well recognized with its Motorola brand, but its sales actually tumbled, dropping to just 76.3 million units, down dwom 95 million in 2014.
Sony and Lumia are far behind, dropping out of the top 10
Xiaomi, a company that is big in China, did not quite live up to the sky high expectations and finished fifth for the year, growing its sales modestly from 61.1 million in 2014 to 71 million in 2015.




LG finished a somewhat distant sixth with 59.7 million units sold, roughly flat on the year. The rest of the companies in the global top 10 are Chinese companies with limited or no presence in the United States and Europe.




It's particularly shocking that former grand forces in the phone market like Sony and Microsoft Lumia (taken over from Nokia) have dropped off from the global top 10, giving way to Chinese brands.



Rank
Brand
2015
(units)
2015
(share)
2014
(units)
2014
(share)
2013
(units)
2013
(share)
1
Samsung
322
22.4%
314.2
24.2%
311.4
31.5%
2
Apple
231.4
16.1%
192.7
14.8%
153.4
15.5%
3
Huawei
108
7.5%
75
5.8%
52
5.3%
4
Lenovo
76.3
5.3%
95
7.3%
46.2
4.7%
5
Xiaomi
71
4.9%
61.1
4.7%
-
-
6
LG
59.7
4.2%
59.1
4.5%
47.6
4.8%
7
ZTE
57.2
4.0%
46.1
3.5%
40
4.0%
8
Oppo
50
3.5%
-
-
-
-
9
Coolpad
45.5
3.2%
50.4
3.9%
35.3
3.6%
10
TCL-Alcatel
43.5
3.2%
41.4
3.2%
-
-
*all units in million
The state of platforms: Android vs iOS
When we look at the overall state of the smartphone market from the point of view of platforms, there is one platform that rules them all: Android. That's the objective reality on a global scale, with the notable exceptions of most developed countries and the United States in particular, where Apple is holding a strong position and is able to compete on equal terms with Android.
Still, it's stunning how Android is able to increase its already dominant positions: Google's platform now has an 81% market share, up from the already dominant 78% in 2014, and much higher than its 65% market holdings in 2013.
Somehow, Android is still growing and taking over the world
Apple's iOS, on the other hand, remains mostly flat: as the smartphone market continuous to grow in 2015, the company holds a 16.1% market share, while in 2014 that number stood at 16%, while in 2013 it reached a high of 20%. With bleak expectations for 2016, the forecast is for Apple's position in terms of market share to further derode.
What about Windows Phone, the much touted third platform? Well, it's quickly sinking into oblivion. In 2015, Windows Phone sales amounted to a miserly 28.6 million, or just 2% of the whole market, down from 35 million and a 3% share in 2014. With no support from the big phone makers and only Microsoft making Windows Phone devices (and even those are often uninspired), we expect Windows Phone to continue losing its already weak positions.
BlackBerry has also quickly dissolved as a platform and has a marginal, 0.3% market share. In 2016, it makes no sense at all to speak about BlackBerry as a platform.
Samsung's Tizen, on the other hand, holds a very minimal position, but it is found on some of the hottest gadgets at the moment: the Gear S2 series of smartwatches for instance. Given that the world's largest phone maker supports it, Tizen might not be a mainstream platform, but it is not a dead horse either.
Rank
OS
2015
(units)
2015
(share)
2014
(units)
2014
(share)
2013
(units)
2013
(share)
1
Android
1,168.8
81.3%
1,062
78%
767
65%
2
iOS
231.4
16.1%
193
16%
153
20%
3
Windows Phone
28.6
2%
35
3%
33
3%
4
BlackBerry
4
0.3%
9
2%
23
5%
5
Tizen
3
0.2%
-
-
-
-
Others
1.5
0.1%
TOTAL
1,300.6
695
486
*all units in million
Total installed base
With this last year's figures in mind, it's worth taking a separate look at the total installed base of devices at the end of 2015. Android holds a 76% market share with a total installed base of 1.889 billion, while Apple's iOS captures 20% share with 497 million devices in use.
Rank
OS
Units
Market share
2014
(units)
1
Android
1,889.0
76.0%
76%
2
iOS
497
20.0%
19%
3
Windows Phone
44
2%
2%
4
BlackBerry
15
1.0%
2%
Others
10
0%
TOTAL
(installed base)
2,475.0
Quarter 4, 2015: Samsung and Apple rule, Chinese company continue strong growth
Finally, we have the results for the latest, Q4 2015. The Holiday quarter is traditionally the strongest one for phone makers and what is evident from the quarterly results is that Samsung and Apple continue dominating the picture, while Chinese phone makers proceed with their steady, sure growth.
At number 10, we also see Chinese brand Vivo come to the place previously occupied by Sony, as the well-known brand has lost its sales power and dropped out of the top 10.
Rank
Brand
Q4 2015
(units)
Q4 2015
(market share)
1
Samsung
82.4
20.5%
2
Apple
74.8
18.6%
3
Huawei
30.6
7.6%
4
Lenovo
22.6
5.6%
5
Xiaomi
18.6
4.6%
6
ZTE
17
4.2%
7
Oppo
16
4.0%
8
LG
15.3
3.8%
9
TCL-Alcatel
12.4
3.1%
10
Vivo
10.2
2.5%
Others
102.3
TOTAL
402
*all units in million
Conclusion
One trend seems to shape up very clearly: Samsung and Apple have solidified their positions as market leaders in 2015, but they are getting a very fierce fight from emerging companies of China that are pricing their phones aggressively and that have now started to pay attention to design as well.
It's particularly telling that many of these Chinese brands are not even available for purchase in the United States or Europe. Our Western markets are now considered saturated by many, and a lot of the growth in smartphone sales comes from developing markets. People there often cannot afford to buy the expensive Galaxy S series or Apple iPhones.
Revolutionary innovation is harder to come by
It's also worth noting that now 2.5 billion of the people on the planet own a smartphone. That's a jaw-dropping figure. We've never had so many people with access to information. On the flipside of things, there is still billions who don't have a phone and that's a huge opportunity.
One thing is certain: in 2016, Samsung and Apple will need to provide excellency on all fronts. It's no longer enough to have a phone that runs well and is designed good, as the Chinese companies have that as well. In such a saturated and hugely competitive market, innovation and differentiation will be harder to achieve. If innovative features do arrive, though, the phone market is a multi-billion dollar opportunity.