The quickest reminders app is also the best one
4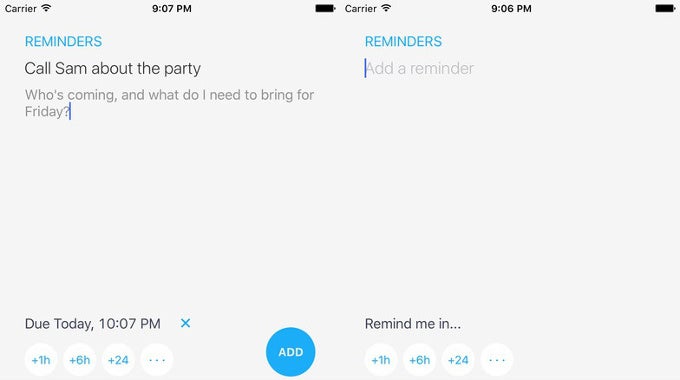 On my personal search for the best reminders app for the iPhone, I tried a dozen of apps and none of them worked for me. But Apple's own Reminders app was the worst: with its tabs and lists of different types of reminders, I feel lost every time I open it and editing and managing reminders seems like an impossible task.
What I really need from a reminders app is two things: first and foremost, that it'd be quick, and secondly, that it is simple, non-confusing.
Do you need a quick, really quick, and simple reminders app?
And I've just found it. Remind Me by Nick Leith differs from all other reminders app that I have tried (including heavyweights like any.do and the others) in one thing: you go straight into typing a reminder from the first screen you see in this app and you have quick, one-tap settings for timing right there as well.




I do not need a complicated system to manage my reminders, but I absolutely need to set them quickly and forget about them until the time comes to get reminded. Not everyone needs that, but if you are like me, chances are that you'd fall in love with this neat little app.




*it still works with and compliments the built in Reminders app that's already on your iPhone