The phones before the iPhone: 10 iconic devices
61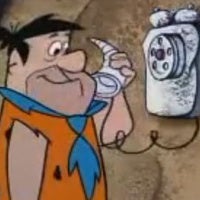 The word smartphone did not appear out of the blue in 2007 when Apple unveiled its original iPhone to a crowd of surprised journalists and loyals, but even the most ardent opponents of Apple's closed platform politics can agree that the iPhone did start the era of the modern smartphone: one with a responsive, large touchscreen, an all-touch interface, and with a thriving app ecosystem.
We all know what has followed in the years after the original iPhone: Google was the quickest to come up with a great rival (remember, the T-Mobile G1 aka HTC Dream?), but even the deniers like Microsoft and Nokia followed with their own smartphones and platforms not too long after. But what did phones look before the original iPhone changed the landscape so drastically? Yes, they had buttons, and yes, most of them lasted multiple times longer than your modern smartphone.
Join us right below as we take a walk down memory lane, looking at 10 iconic phones (smartphones included) before the iPhone.