The other side of Apple Stores: employees speak up about corruption, destruction and sexual harassment
50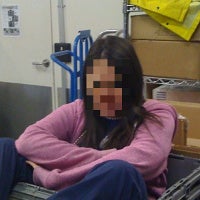 The Apple Store is a place where usually there is a ton of friendly people, a little island of freedom where you can check out the newest iGadgets and do whatever you want with them. However, that feeling of liberty carried over to Apple Store employees as a lot of dirty details have now surfaced about corruption and intentional destruction of devices at retail stores.
All the digging started with a video of
Walmart employees throwing around iPads
and breaking them just for fun. It got us wondering whether there are more people doing the same stupid thing just for fun without actually uploading the videos online.
And now a Gizmodo investigation with some former Apple Store employees uncovers the dirty details, the other side of the store.
Intentional destruction of expensive Apple devices turns out to be often a game for employees who would then just send them back to Cupertino under some pre-text. People would
"test"
gadgets - drop them on the floor, compete who'd crack a screen the most, and so on.
After getting used to destroying the devices you are supposed to sell comes the logical thought to actually steal it. And that's what many did too. Phones were getting swapped numerous times for money.
And stealing meant not just the gadgets but users' data. Whenever a hot-looking customer walked in store with a broken device, he or she would be asked for their passcode and then the device would get scanned by employees for naked pictures. Again, that sounds more like a routine, even a group-bonding exercise for Geniuses rather than an isolated case.
That's hardly everything, it's more like scratching the surface - but it's an interesting read, check it all out with reporting from the horse's mouth at the source below.
source:
Gizmodo