The next BlackBerry flagship could be called the Z30
14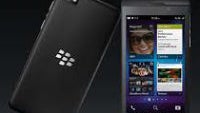 So far, we've all been working under the assumption that BlackBerry's next all touchscreen flagship device would be the A10, because the device is part of BlackBerry's so-called "
A-series
". However, that idea never made all that much sense since BlackBerry has two device options on the market: the Q-series with a physical keyboard and the Z10, which is all touchscreen.
Given that, it makes much more sense that the BlackBerry Aristo is using the letter A for its codename and little more. There is a new theory popping up that the next flagship touchscreen device from BlackBerry could be called the Z30. This makes more sense, because it follows the Z10. But, the name does have its own issues in that it would be skipping over Z20, and going straight to Z30.
If nothing else, the name BlackBerry Z30 makes more sense than A10. There has also been a video render put together on the rumored device, which continues to show off the gestures available in BlackBerry 10 for navigation