The new iPhones' 3D Touch could change the way we interact with our phones forever, do you agree?
83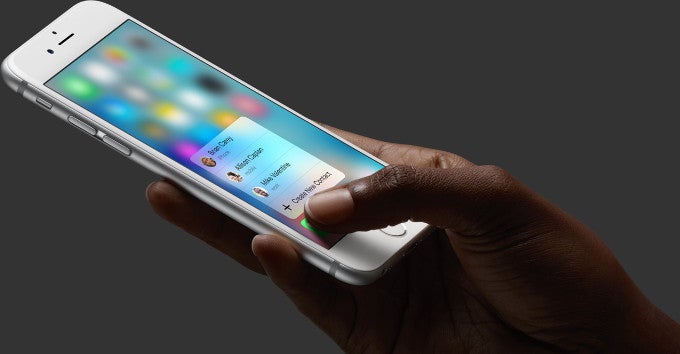 While the iPhone 6s and iPhone 6s Plus, announced yesterday, introduce a number of evolutionary improvements, there's one feature that qualifies as the undeniable highlight of the new lineup: 3D Touch.

For the longest time, we've referred to 3D Touch as Force Tocuh — the feature already available with the Apple Watch, allowing it to tell a light tap from a stronger one — we're told that the former was a significantly tougher to get out of the gates, if only because of the much larger size of the display. In any case, the two essentially do the same thing: tap hard on the screen, and you'll be presented with more functionality, usually handy previews and shortcuts to common actions. For example, hard pressing the Apple Maps icon on the home screen will let you initiate navigation to your house immediately.
Whether you're an Apple fan or not, it's impossible not to feel at least a little bit excited about what this could mean for user experience. If anything, this is probably one of the most ingenious new features added to the iPhone for many years, and it could completely change the way we interact with our phones (once it spills over to other manufacturers). Do you agree with that statement?