The new iPad 2 will quadruple resolution, but fall short of being a Retina display
18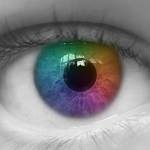 Graphics discovered inside some of Apple's iBooks apps show that the resolution on the screen of the Apple iPad 2 will quadruple to 2048 x 1536, but will still fall short of the requirement necessary for the screen to be a Retina display. When Apple doubled both sides of the iPhone 4 last year to 640 x 960, it gave the handset a pixel per inch density of 326. At that figure, the iPhone display exceeded the resolution of the human eye. This prevented the typical human eye from seeing the individual dots that make up the letters and numbers on the screen. Thus, Retina display was born.
Could the guys at Cupertino transfer this technology over to the upcoming Apple iPad 2 sequel? To make that happen, Apple would have to make sure that the 9.7 inch screen had a 300+ ppi which would have been a daunting task. It would have required a massive increase in resolution from the original model's 1024 x 768 (which had ppi of 132). So Apple put the kibosh on the Retina display on the Apple iPad 2 and decided instead to quadruple both directions. The new screen will have a ppi of 260, short of the magic of Retina display, but still specs that suggest a very clear and vivid display.
And by evenly expanding both directions of the screen, apps can be shipped that will handle both the new display on the follow-up tablet and the existing display on the original tablet by including 2 types of graphics-
file.png
and
file2@2x.png
which is the higher-definition version. To come up with the processing power needed to quadruple the resolution, there is speculation that the iPad sequel will have a new A4 ARM processor under the hood, most likely called the A5.
The possibility of the 4 times increase in the iPad 2 resolution comes after the multiple release of some "@2" graphics in some of Apple's iBooks apps including the "Wood Tile@2x.png" background image that covers 1536x800, rather than the standard 768x400 image used on the original iPad.
source:
AppleInsider