The new Normal is crowdsourced: fresh battery analytics app for iOS shoots to #1 in paid utilities
4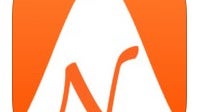 When you enter as the top-selling utility app in the App Store briefly after introduction, one ought to check you out, that's why today we are presenting you Normal: Battery Analytics. This battery life examination app takes a different, crowdsourced approach to identify and destroy the battery hogs that are chilaxing on your iPhone or iPad.
What it does is identify the apps and services that drain the most out of your juicer, like most other battery helper apps do, yet it also aggregates the summaries from the hundreds of thousands of users that have it installed, and looks for patterns.
Thus, Normal can look for rogue behaviour, and warn you which apps overdrain in a similar way at most other users it has in its database. This way you know that the excessive power consumption of the particular service is not an isolated incident on your phone, but it's the app itself that is the culprit for your running out of juice before the end of the day. Normal also calculates the historical battery drain from the app or service in question, and even forecasts how much time you can add to your battery life if you restrict the battery hogs, based on your typical usage patterns.
The crowdsourced aspect of Normal means that it will have to collect the individual data for your device type, app collection, and battery levels, and send it to its servers, where they get analyzed through "
proprietary statistical algorithms designed at UC Berkeley's AMP Lab
," then shoot the results back to you in the form of suggestions and forecasts. If you are worried about the privacy aspect in all that crowdsourcing and cloud-based analytics, the devs from Kuro Labs are quick to reassure you that they take security seriously, and give you the info to get acquainted with the app's privacy policy beforehand.
All in all, a buck is a pretty small price to pay for getting personalized battery saving tips and readouts, especially if you can add an hour or two to your screen-on time during the day, which might make all the difference between running on empty mid-afternoon, and lasting a full workday before you reach for the charger at home.
| | |
| --- | --- |
| Developer: Kuro Labs | Download: iOS |
| Category: Utilities | Price: $0.99 |