The majority of our readers own no more than 3 smartphone accessories
6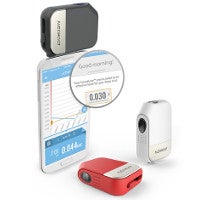 While cases and covers are by far the most popular category of accessories, they hardy exhaust the ever lengthier portfolios of auxiliary gadgets that accessory makers churn out at speeds hitherto unseen. Power banks, OTG USB cables and flash drives, Bluetooth speakers and headphones, MHL adapters, docks and stands, car holders and chargers, even secondary batteries. The list goes on and on, and we know for a fact that many of these are quite popular with consumers.
But how popular, exactly? That's what we wanted to know when we published
our poll
aimed at identifying the number of accessories owned by our readers. According to the results, the biggest group of voters self-reported as owning absolutely no accessories whatsoever. Zero. None. Zilch. That said, quite a few people say they own anywhere between 1 (~19%) and 2 (~21%) accessories, while those owning 3 accounted for ~12% of the votes. Interestingly enough, on the extreme high end, quite a few of readers report having more than 5 or 10 accessories, which is a pretty impressive number.
While our sample is obviously not large (or representative) enough to be considered conclusive, one thing seems safe to assume: It's a good time to be making smartphone accessories.