Excluding cases, how many smartphone accessories do you own?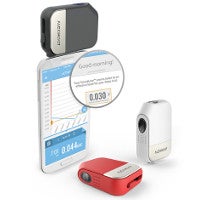 While it is Apple's and Samsung's boys that get the most love from third-party accessories makers and thus, the shiniest sidekicks, it is also true that most of these will work across the Android ecosystem just as well. From Bluetooth speakers through external batteries, MHL adapters to mirror your phone's screen on your TV down to car holders and the like, it's fair to say that there is no lack of products to spend your money on.
How many of those do you own, however? Are you an accessories hoarder (and therefore mortified by the prospect of having to replace them all or buy adapters with USB Type-C around the corner), or do you feel comfortable with just the essentials? Anybody scoffing at the idea of shelling out even more cash for stuff that are, for the most part, not exactly detrimental to the user experience? Let us know by casting your vote now!
Please exclude your case/screen protector from the count unless the former is a battery-extending case or similar
.