The leaked Galaxy Note 5 photos, the latest OnePlus 2 rumors, and the upcoming Moto event: Weekly news round-up
9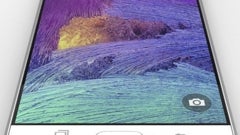 Once again, it is time for our weekly news round-up, where we put the most interesting stories from the past seven days for anyone who needs to catch up. Let's start with the latest leaks coming out of Samsung's camp, shall we? Last week we saw a whole bunch of spy photos showing a working Samsung Galaxy Note 5 phablet. And if that's not enough, an operational Samsung Galaxy S6 edge+ was also spotted in leaked images, which you'll be able to see below.
In other news, the highly-anticipated OnePlus 2 leaked on several occasions. Most notably, it got exposed by TENAA, where images of its front, back, and side were published ahead of the smartphone's official announcements. And speaking of the OnePlus 2, its camera got compared to those of the three top smartphones out there, namely the Galaxy S6, the iPhone 6, and the LG G4. Looks like the OnePlus 2's camera holds its ground quite well.
Last week also brought us a number of leaks around the upcoming 2015-edition Motorola Moto G. We now have more confirmation that the phone will have IP certification for dust and water damage resistance. In addition, a model with 2GB of RAM also appears to be in the works.
For more of last week's read-worthy stories, flip through the slideshow below.