The latest iPhone rumors, Galaxy S6 Plus leaks, and the Sony Xperia Z3+ release: Weekly news round-up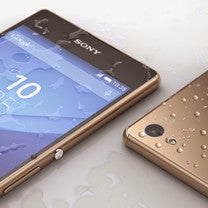 Once again, it is time for our weekly news round-up, where we put the most interesting stories from the past seven days for anyone who needs to catch up. Among the top items on our list are the latest rumors revolving around future iPhone models, including the
iPhone 6s
, which is expected to come later in 2015. It is said that Apple will upgrade its display resolution, while the physical size of the device and its screen are likely to remain the same. And when the time comes for the
iPhone 7
and
iPhone 7 Plus
to be revealed, they could be accompanied by a third, mysterious iPhone model.
In other news, last week brought us a leak allegedly exposing a Samsung Galaxy S6 Plus. It is rumored to be a phone similar to the Galaxy S6
edge
, but with a larger screen. Minor interface tweaks are also expected, judging by the images of the device that have been leaked so far.
And now a few words about a phone that you can actually buy today. Well, kind of. The Sony Xperia Z3+ has been made available for pre-order throughout Europe via popular retailers. And it isn't cheap, but then again, few high-end Android smartphones can be called that.
For more of last week's most exciting stories, flip through the slideshow below!