The latest iPad Air 2 leaks, the newest Nexus 9 rumors, and the HTC Desire EYE announcement: Weekly news round-up
10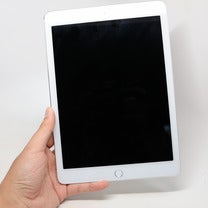 In case you haven't been following our news feed closely, here's your chance to catch up. We've put together last week's most significant stories, and among them are the latest rumors surrounding Apple's October 16 event. Apple is very likely to announce new iPad models at the show, and as it usually happens, leaks have started to pop up from here and there.
October 15 could be no less exciting of a day for any gadget enthusiast. Rumor has it that a new Nexus tablet, the Google Nexus 9, could be announcedthen. The device itself is believed to be manufactured by HTC, which has been absent from the tablet scene for a while.
And speaking of HTC, the company announced a peculiar smartphone last week, namely the HTC Desire EYE. What sets this phone apart is its front-facing camera – a 13MP shooter with a dual-tone LED flash is outfitted, enabling users to take amazing selfies.
For more of last week's stories that you shouldn't have missed, flip through the slideshow below!