The latest Oppo Find 7 "50MP" photo leaks and video sample are a mixed bag
25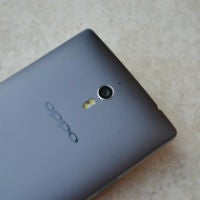 As we've learned recently, Oppo is planning to use a bit of trickery in order to get its Find 7 to produce "50MP" photos. The device only features a 13MP sensor, but Oppo's camera can take multiple shots back-to-back and stitch them together into a 50MP image. Whatever the magic involved, the latest photo leaks are still fairly impressive most of the time.
Assuming these images are real, it looks like the Oppo camera will be great for most use cases, but isn't always the best for Oppo's so-called "Super Zoom" feature. The images look solid with nice colors, contrast, and impressively deep focus; and, in many of the shots, you can easily see how the "50MP" trick can help create better images. But, most of the shots that we've
seen so far
have been outdoor, or indoor with good lighting (like a shopping mall). The one shot that didn't have such great lighting looked good enough when zoomed out, but didn't look so good when you zoom in. Similarly, the panorama is not really in focus at all.
The latest leak also shows the first video sample that we've seen from the Oppo Find 7. Again, this one is a mixed bag. It is impressive that the camera can shoot up to 4k video, and the video shows a nice on-the-fly refocus of from the camera, but it that same refocus is the trouble. For the first 20 seconds of the 30 second clip, the video is completely out of focus and it isn't until the device is moved a bit that the camera software fixes the issue. Of course, the last 9 seconds look quite nice indeed.