More supposed 50MP images from Oppo Find 7 show up
37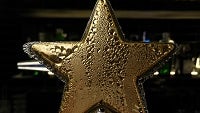 As we look at these fine pictures, we stand by our
previously stated theories when we were looking at a high-resolution picture
of a drab brown '74 Ford a few days ago. Of course, if these really are from the
Oppo Find 7
, the camera is a beast.
While we are excited at the prospect of seeing such an audacious idea for a smartphone camera, we are keeping a healthy bit of skepticism handy just in case this turns out to be some strange twist of marketing in the works.
That said, we cannot help but dig into these photos anyway because the depth of zoom is simply really cool. The detail at full zoom is still a little less than what one might expect for such a high-resolution photo, but for now we will leave that to the eye of the beholder and maybe pre-release software that will be massaged ahead of commercial release (again, assuming there really will be this large a camera sensor on the Find 7).
Keep in mind that clicking these thumbnails will take you to the full resolution photo with our zoom feature. The photos are large files, between 8 and 10MB each. The EXIF data says "OPPO Find7," but again that information is as easy as clicking a mouse and typing new information. Meanwhile, we suggest you do not try to look at the full sized images without some meaningful bandwidth at your disposal. What do you think of the pictures?
sources:
News.go.vn
via
Webtrek.it