The larger variant of the Galaxy S8 will be dubbed the Samsung Galaxy S8+
99+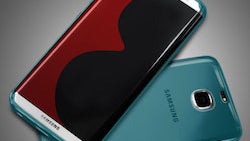 Two of the biggest smartphones that are prepping for announcements within the coming weeks are the LG G6 and Samsung Galaxy S8.
LG will be getting a head start over Samsung in regards to a release date
, and this comes as a result of the company deciding to use the Snapdragon 821 rather than the 835. An edge in release over Samsung could be very beneficial to LG in regards to sales, but that doesn't mean it can completely ignore the upcoming Galaxy S8 flagship. We've heard plenty of talk and rumors in regards to Samsung's next device since the Note 7 debacle, and thanks to a leak from the famous Evan Blass, we now have an official logo for the larger of the two Samsung handsets - the Galaxy S8+.
Just like last year's Galaxy S7 and S6 before it, we're expecting Samsung to release two variants of the S8 - the main difference between the two versions likely being screen size. However, unlike the past two iterations that featured the 'edge' moniker, Samsung will ditch that as a result of both the S8 and S8+ expected to feature curved, bezel-less displays. Up until this point, we've been calling the larger version of the S8 the 'S8 Plus", but Blass's latest leak reveals that the 'plus' branding will feature the + symbol rather than having it spelled out. This isn't a big deal at all, but our guess is that the move was made as to not be too obvious about copying Apple's branding with the iPhone.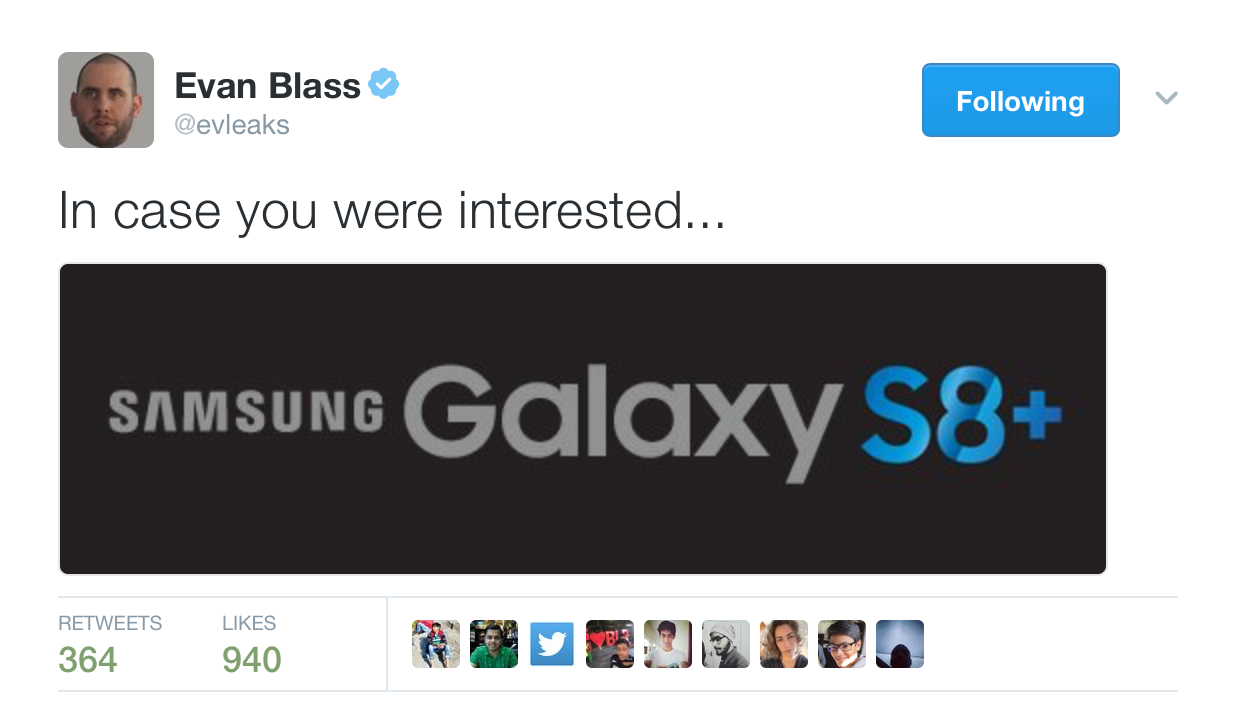 At the time of this writing, all signs are pointing towards the S8 featuring a 5.7-inch display and the S8+ with a 6-inch one. That's a big increase in size as compared to last year's 5.1-inch and 5.5-inch displays on the S7 and S7 edge respectively, but the overall dimensions should be smaller than current 5.7-inch and 6-inch handsets due to the very minimal bezels that will be present.
Samsung is expected to announce the Galaxy S8 and S8+ later in March, and with Qualcomm's Snapdragon 835 CPU, curved, bezel-less screens, Bixby AI assistant, and a lot more, they're shaping up to be two of 2017's most anticipated smartphones. Stay tuned.
Recommended Stories