The iPhone 6's camera could be coming with Electronic Image Stabilization and larger, 1.75μm pixels
27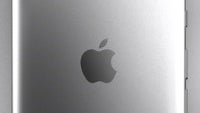 Sun Chang Xu, the analyst in chief at ESM-China, has taken to the Chinese Twitter-equivalent, Weibo, suggesting that the upcoming Apple iPhone 6 could ditch Optical Image Stabilization (OIS) in favor of Electronic Image Stabilization (EIS), and also pack a camera with larger, 1.75μm pixels (versus the 1.5μm ones on the iPhone 5s).
The reason for this could be quite simple -- an OIS module means moving parts, which, in turn, equals a larger camera unit that could easily put a stop to Apple's slim-sizing efforts, if such exist. In comparison, EIS simply leverages smart software algorithms that try to compensate for movement -- an approach that can actually be quite effective, as we've seen with the
Galaxy S5
. Not to be under-appreciated, the EIS road would also mean lower production costs.
As for the second claim, a spike in pixel size is also a reasonable expectation, though, again, none of this falls down into the 'confirmed' pile of iPhone 6 rumors. We won't entertain the notion and take it too far, but instead will just point out that the theoretical advantage behind larger pixels is in the capacity of the sensor to capture more light, all things being the equal.
These are just two new claims that we can now add to the rapidly-growing battle chest of rumors the iPhone 6 has already accumulated. Quite frankly, unless Apple has tightened security around its new product, we wouldn't be surprised to see a reasonable portion of those transform into reality. That said, it's probably best to keep a cool head and not let your imagination get the better of you in the coming, rumor-filled months.