The history of Sony Ericsson in phones: from the first color screen to the K series, the Golden Age
29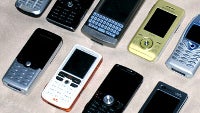 The Swedish-Japanese joint-venture Sony Ericsson stood for premium design, camera innovation and some innovative form factor ideas, and now as the first devices coming under only the Sony brand (sans the Ericsson), it's a good time to take a nostalgic look at the past and remember some of our favorite SE handsets of all time.
We've divided this look in two parts, and this is the first one covering phones released from the beginning of the SE partnership and all the way until 2007. The second part will look at phones released after 2007, a breakthrough moment for the industry marked by the launch of the iPhone and all other phone makers starting to adjust to it or forced to adjust.
The first period is when the Sony Ericsson brand was born and quickly grew popular, a true Golden Age for SE. Here's how it all began.
Thumbnail image courtesy of SE-nse.