The genius of the crowd: 7 great Kickstarter/IndieGoGo projects that give us a glimpse of the future
9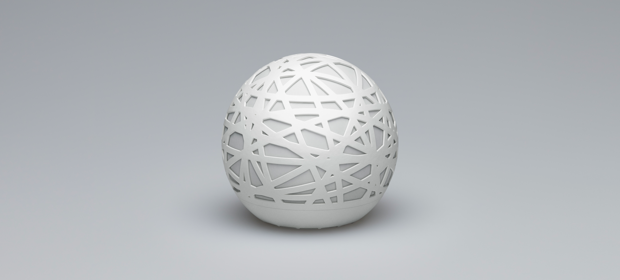 Crowdfunding is in that shady ground of possibility where great things can be born.. or you can end up with a gadget that comes late or never, one that either surprises you with its great functionality, or one that overwhelms you with bugs. It's a gamble.
These 7 inspiring projects looking for funding give us a glimpse of the future
However, when you take the time to learn more about the people behind projects, it becomes pretty obvious which projects one should stand behind and endorse with their wallet.
We've looked at Kickstarter and IndieGoGo for inspiration and summed up 7 awesome recent (and some still running) campaigns that would be worth your attention. Take a look right below.
Pebble Time
Pledge: $159 for early birds (all gone), $199 retail
The Pebble Time is the first major overhaul of the original Pebble smartwatch that launched on Kickstarter. While the company does not need the money to make the product happen this time around (it has raised millions of dollars), it still did for the community. The Pebble Time comes with a brand new Timeline user interface and a new design.
PhoneDrone
Pledge: $199 for early birds
PhoneDrone allows your smartphone to become an autonomous aerial camera, integrated flight planner, and a tethered controller. This opens up a world of possibility that you just don't have with other cameras that might have finer recording qualities, but not the apps and constant connectivity of your phone. Imagine being able to livestream a feed from your drone to Meerkat or Periscope, something impossible with a regular camera. Or you can also set your drone to follow you: you can record your runs, basketball practice, or probably even a cycling tour (we hope!). The price is one of the lowest we've seen on a drone, and the company that makes it has a completed project behind its back in the UAV space, so this adds extra credibility. If you have questions, hit the campaign link to ask the inventors.
Click M: Use Any Strap
Pledge: $25
Click lets you use any 22mm watch band with Apple Watch, which is a god-send for people who want various bands that won't break the bank like the official Apple bands do.
Duet iPhone and Apple Watch dock
Pledge: $79, $99 full retail price
A dual charging solution for our modern, smartwatch-laden world, Duet is a two-piece stylish aluminum dock for the Apple Watch and iPhone. The two pieces attach neatly with a magnet, meaning that you can easily have them detached and use them separately. Shipping is also set to happen very soon, this summer. Duet works with iPhone 5, iPhone 5c, iPhone 5s, iPhone 6, and iPhone 6 Plus, and with (most) cases or without a case.
Tiko
Pledge: $179
Tiko is an extremely affordable 3D printer that works with various types of filament that you can get on the cheap, and prints a fairly accurate creations of comparatively large size for the price. It's most notable feature is that it features a unibody structure, so that you don't have to spend countless hours building it up from scratch, and you can still have accurate prints with no need to fine tune it. It's also wireless, allowing you to print from your phone.
Vitastiq
Pledge: $99
Vitastiq is a neat little pen-like gadget that uses the ancient knowledge of acupuncture to give you an accurate estimate of your vitamin status: how much of each vitamin you have in your body, and do you need to take some extra.
Sense
Pledge: $99, pre-order price of $129
Sense is a sleep tracker that does not request you to have any sort of an unnatural gadget strapped to your wrist all night: it's a discreet, modern-looking sphere that you put on your bed stand, plus there is a very discreet button-like second piece that you attach to your pillow case. Using sensors in those two gadgets, Sense is capable of giving you a fairly accurate overview of your sleep, as well as wake you up at the right time, which is when you are in light sleep, and not deep sleep. This way you feel rejuvanated to start the day, which can set the tone for great things.