The future of mobile device design depends on nine completely random people: here's who
18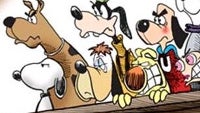 Remember that huge Apple versus Samsung legal fight? You simply couldn't have forgotten it – we've been writing about it in not months but already what seems like years. It's finally coming to its glorious apogee these days and we're very soon to hear who won and pretty much what the future of phone design will look like. You might think that a lot depends on Lucy Koh, the California judge nominated by Barack Obama in 2010. You might think that a lot depends on the hordes of lawyers hired by Apple and Samsung.
Truth is, the
outcome of this case lies on the jury
. A jury might sound authoritative, but in reality it's just nine completely random people that have spend the last few days (not weeks, not even months) in court and getting acquainted with possibly the biggest legal fight in mobile history.
"I am worried we might have a seriously confused jury here,"
Judge Lucy Koh said during one of the court proceedings. "I have trouble understanding this, and I have spent a little more time with this than they have."
We wouldn't blame the jury if they don't completely understand what's going on – we have the background and we've spent the time to look through some of the documents, but still can't brag about having a full grasp of the patent issue. So shouldn't be an expert making the decision? Whatever it will be, it will come from:


1. An electrical engineer

2. A homemaker

3. A construction worker

4. A young unemployed man who likes video games

5. An insurance agent

6. An ex-Navy avionics technician

7. A store operations manager for a cycling retailer

8. A project manager for wireless carrier AT&T

9. A benefits and payroll manager who works with startups
That is two women and seven men and while you might argue that some of the professions might suggest some form of proximity with the world of technology and patent law, some of the other professions simply have nothing in common with those two areas.
The flipside of the coin is that if you bring experts, you risk bias and democracy. But this... just feels a bit risky. Whatever the turnout, one thing is sure – both Samsung and Apple will appeal. What do you think, who should be deciding this and will the current state of things work out fine?
source:
Tech Crunch
,
Ars Technica
,
Reuters
Recommended Stories