The dark side of the Samsung Galaxy S5: 5 (plus one) mighty annoying features
99+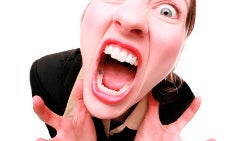 The
Samsung Galaxy S5
came amidst sky-high expectations, and Samsung mostly delivered with top of the line hardware in the form of the Snapdragon 801 system chip, and a brand-new ISOCELL 16-megapixel camera for very sharp images.
The Galaxy S5, however, is not perfect, and after you use for a while it you start noticing some annoying details. Don't you wish you knew about those things before you actually bought the phone? None of them is a deal-breaker, but combined, they just spoil the impression of an otherwise great smartphone. Plus, even if they don't derail you from your decision to buy Samsung's latest and greatest, it's still good to make an informed purchase.
And finally, we just hope Samsung takes a look here, and pays attention to these annoying details and missteps in its Galaxy S5. After all, we're already hearing about an even better
Samsung Galaxy S5 Prime
being in the works...