The credit card-sized Dubleup is your portable powerbank on a Slim-Fast diet
6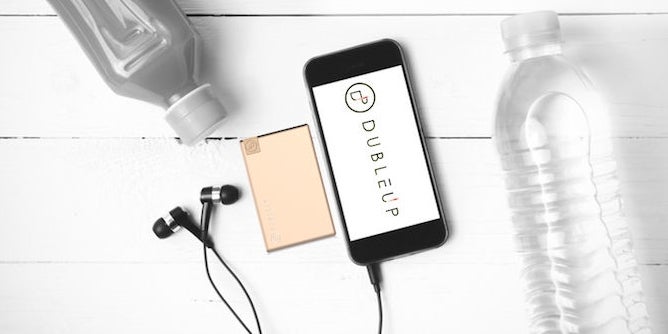 A power bank is, arguably, among the most useful smartphone accessories you can buy these days. Shame they can be so darn bulky! The higher capacity ones are as big and thick as a fat wallet at a substantial weight, and even the small capacity ones can be somewhat big and unwieldy. Meanwhile,
battery cases
tend to stretch between various degrees of unpleasantness to the eye – the nicer your smartphone is, the worse they look on it!
What do we do? Well, while we dream of the days when the average smartphone's battery life is an approximation of infinity, one startup is working to produce a power bank you can comfortably carry inside your wallet. The Dubleup measures just 3.38 x 2.12 x 0.21in (86 x 54 x 5.5 mm) – a little over the size of a normal credit card – and weighs just 1.4oz (40g).
It goes without saying that such small space can't hold a huge amount of charge, but the Dubleup's 1280mAh capacity is still enough to give any smartphone the juice to go on for a good few hours. Its power output is 5V/1A and the bank takes under two hours to charge itself from zero. Additionally, the Dubleup has a slide-out microUSB or Lighting connector, along with a power button and LED array to show the remaining charge.
While review units of the Dubleup are already out in the wild, the product is being funded via Kickstarter (
link
) and scheduled for delivery to backers in August. You can pledge $60 (AUS $79) for a single unit.
ALSO READ
source:
Kickstarter
via
Digital Trends