Here are seven iPhone 7 Plus battery cases to help you go that extra mile... or five.
21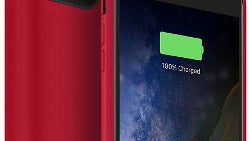 Nowadays, we spend quite a lot of time on our smartphones. They are our escape from boredom when on our daily commute, a long trip, a cousin's wedding, or in the middle of a power outage. Naturally, with so many games, apps, and media out there, it's very easy to go through a full battery like a pack of hungry cats through a barrel of fish. Even if the phone is a model, well-known for being able to last an impressive time, it still can't play Grand Theft Auto 3 forever... and that may be a problem on a 12-hour flight.
So, grabbing a battery pack is a good idea, and getting a battery case is one that incorporates convenience into the mix — not only do you have a spare battery to charge your phone's agonizing cell, you don't need to think about the pack, as it's attached to the handset, and may even act as a protective case.
All that said, we went on a crusade, looking for battery cases for the rather large
iPhone 7 Plus
, which aren't offensively crude, or needlessly gigantic... two things that are usually the definition of a battery case. Here's what we picked out!
Slim Jim:
Stoon Battery Case
The words "slim" and "battery case" don't mix very well, but this design is probably the closest you can get. It adds 0.09 inches (2.2 mm) to the phone's thickness, and has a fairly "open" design — the handset's speaker grille is bare, and so are its power and volume buttons. Needless to say, its protection qualities aren't the best, but at least you get to feel the touch of your device, which is always nice with high-class smartphones.
The Stoon case also leaves your Lightning port open, which is an important trait — this means you can use your Lightning headphones with it, when not charging the phone. When you want to transfer some juice from the pack to the iPhone, you need to use a special clip connector, which usually rests in a slot on the side of the case.
However, don't expect to run a marathon with this one — its capacity is rated at 1,500 mAh, so it can barely recharge an iPhone 7 Plus up to 50% (probably less, due to losses).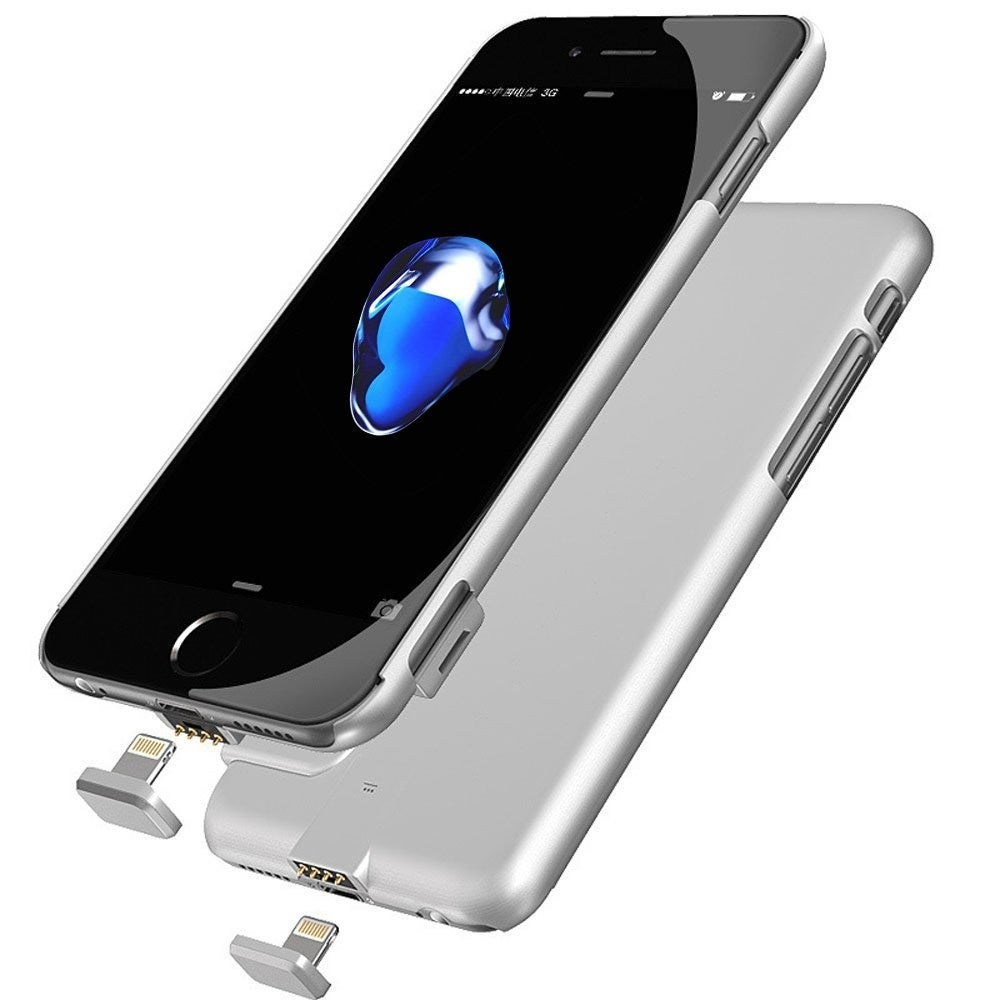 Stylish in gold:
Mayaround Battery Case
The Mayaround case may be bulky, but it's not without style! Available in 4 different colors — Black, Rose, White, and Red — its look is completed by gold accents (silver ones for the White model) on its top and bottom.
Its wraparound style offers some pretty solid protection and there's a lip on the front to guard the display from drops. The battery capacity is cited as 3,000 mAh, which means it holds about one full charge for the iPhone 7.
Magnets, how do they work:
Maxdara Battery Case
A large 7,500 mAh cell hides in this somewhat compact case, so it's good for about two full charges. It's a slip-in-slip-out design — there are no lids, locks, or latches that need to be unclasped to remove or insert the phone, but it's still fairly protective. A rubberized lip runs across most of the phone's front,
What's cool about this case is that it's compatible with magnetic car stands — you don't need to insert metal tablets or anything in it. Just stick it to your car mount and go.
Massive yet understated:
BMK Battery Case
This case has a 10,000 mAh battery in it. Naturally, it's a pretty big accessory, but it makes up for that by making itself easily removable — it doesn't wrap around the iPhone, it doesn't have a protective lip. You just slip your device in when it needs recharging. Oh, it also has a kickstand for those prolonged sessions of movie watching or gaming.
The juice inside the BMK should be good for almost three full charges.
Sharing is caring:
Rhidon Battery Case
So, this is yet another battery case of the slip-in-slip-out variety — not much protection is offered, but at least you have clear access to your device's buttons and you can slip it on and off with ease. It doesn't have a kickstand, but does have a USB port to charge one more device. So it's a semi-battery case, semi-portable power pack.
It has 8,000 mAh of juice, so you can certainly charge your iPhone 7 Plus and another phablet of the same caliber up to 100% with it.
The all-rounder:
Trianium Atomic Pro
A pretty solid offering here, we have a little bit of everything — a case that wraps around your phone to protect it, a 4,200 mAh battery for a full recharge and then some, and a nice, soft plastic material that feels OK in the hand.
The case recharges via a Lightning cable, which is convenient if you are invested in the Apple ecosystem and have a bunch of these lying around. However, don't be fooled into thinking that it'll work with Lightning headphones — that's a no-go, sorry.
The name brand:
Mophie Juice Pack
Mophie has slowly become one of the most recognizable brands, when it comes to battery cases, in the past few years. If you happen to be reluctant to buy a cheaper model battery case due to quality concerns, and would rather pay a bit extra for a case from a maker, who is supposed to at least have a higher quality customer support (or, at the very least, has social media accounts you can berate them on if something goes wrong), you should consider Mophie.
The Juice Pack is fairly large and quite protective. It has a 2,420 mAh battery inside, which is good for about 60% of extra power. The good news is that the case supports Mophie's Charge Force technology — it can stick magnetically to stands and mounts that wirelessly recharge it.