The best durable Lightning cables you can buy for your iPhone or iPad
2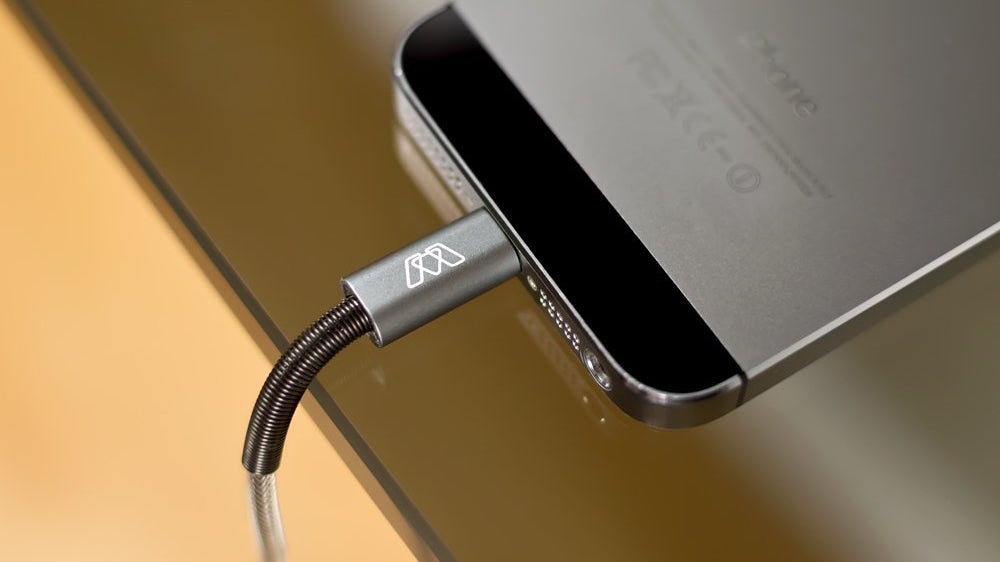 As you most probably know, Apple's mobile devices have their own proprietary data / charging port — the Lightning. And, with every iPhone, iPad, or iPod you buy, you get one official Lightning cable to charge your device with, of course. They are quality-made, sure, but a bit on the short side, and easy to destroy if you yank them a bit too much. So, if you want to grab a second cable for your work space, or you just happened to break your original one, you may be interested to know if 3rd party manufacturers make cables that better fit your needs.
The good news is that pretty much every legit, 3rd party Lightning cable out there still has to meet some kind of quality standard — they need to be Apple MFi certified, otherwise your iPhone will just refuse to work with them. The bad news is that with so many cables out there, you might be confused which ones to pick up.
Fear not, however, we did the digging for you. Here are 7 of the best Lightning cables you should consider buying.
Syncwire UnbreakCable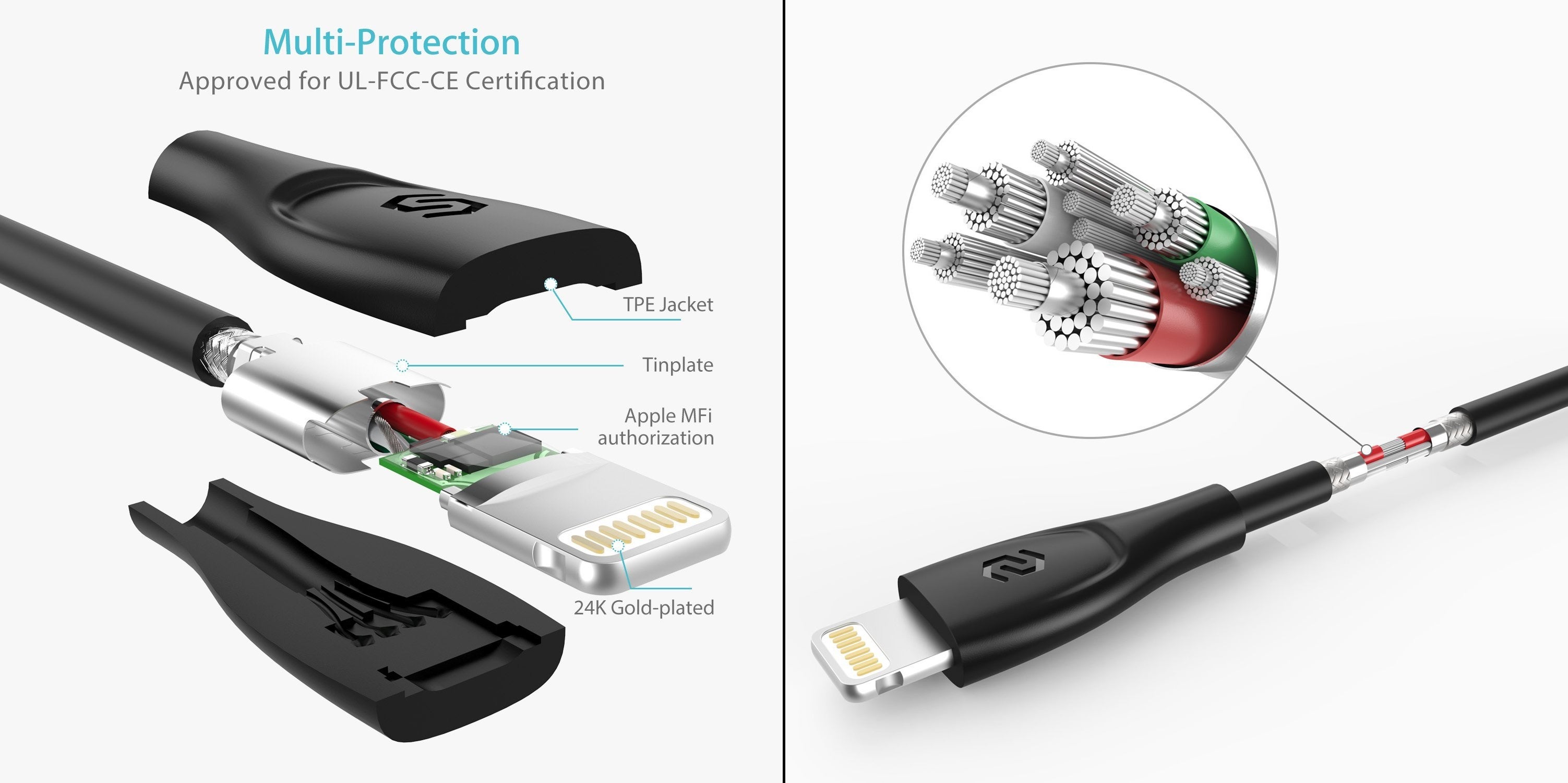 Sponsored entry by Syncwire
(Disclaimer)
$9.99
Length: 3.3 ft / 1 m
The UnbreakCable is affordable, yet durable. Tested to hold up to 275 lbs (125 kg) of weight and withstand up to 30,000 cycles of 90-degree bends, it's a pretty reliable cable, which is still quite flexible. The "stress points" (locations that are most often yanked and bent during usage) have been reinforced, and this really looks like a good investment to throw $10 at, purely for its promise of longevity. In fact, it's covered by a Syncwire 12-month warranty!
Anker PowerLine II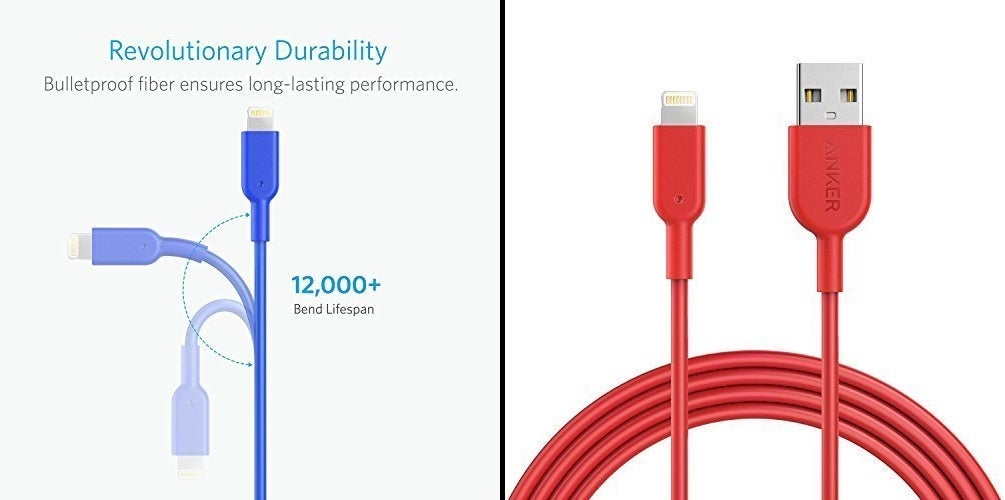 Length: 6 ft / 1.8 m
A powerful name for a powerful cable, this Anker can support a pull of 176 lbs (80 kg). Additionally, it's a flexible cable that has survived more than 12,000 bend cycles in lab tests. Anker is so confident in its durability that we have lifetime warranty here, too.
Native Union Belt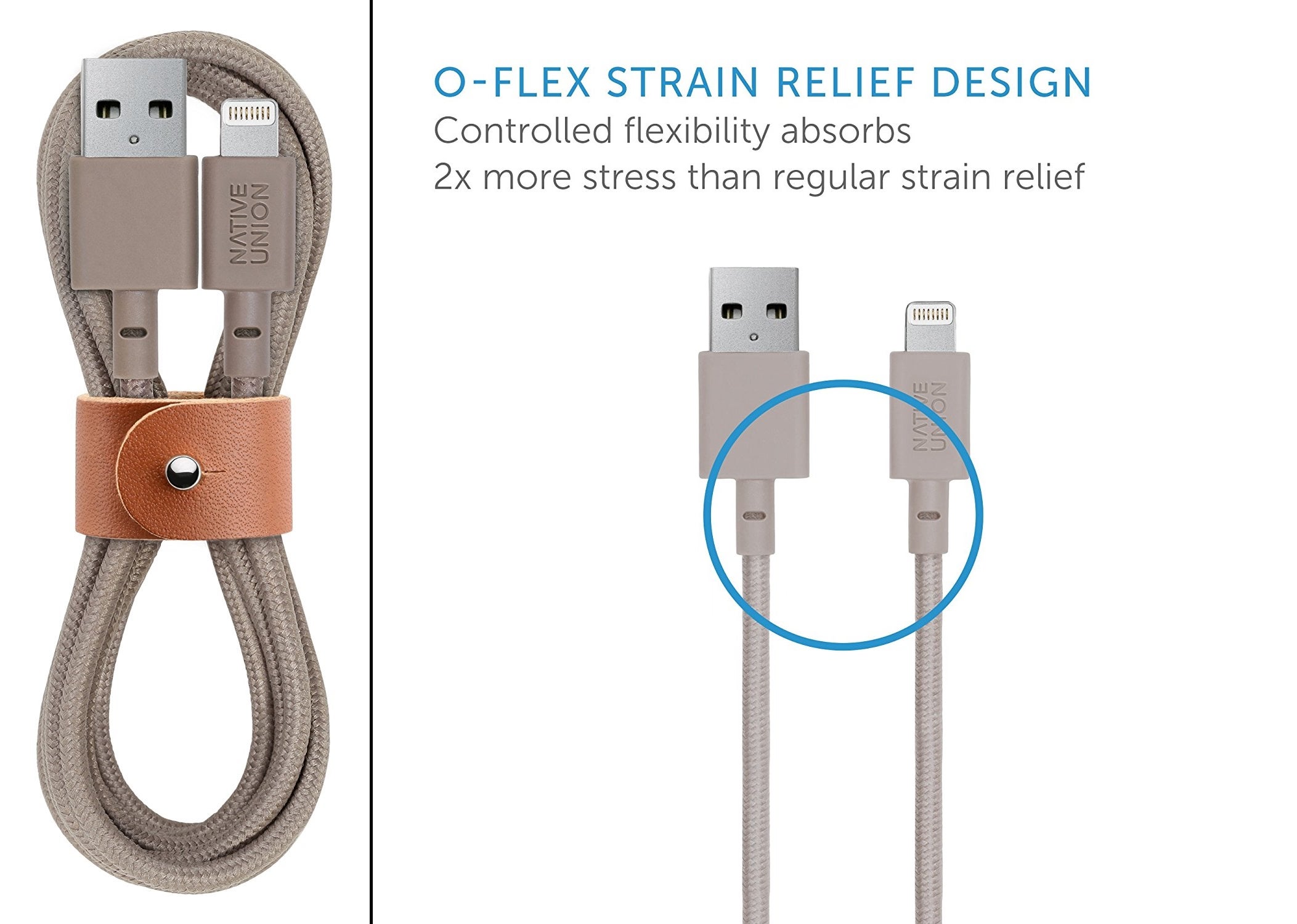 Length: 4 ft / 1.2 m
The braided Belt is both pretty and tough, as it touts being 6x stronger than your standard Apple Lightning cable. It comes with its own cable loop clip in the middle, so folding the cable to put away or transport is that much easier.
Native Union Night Cable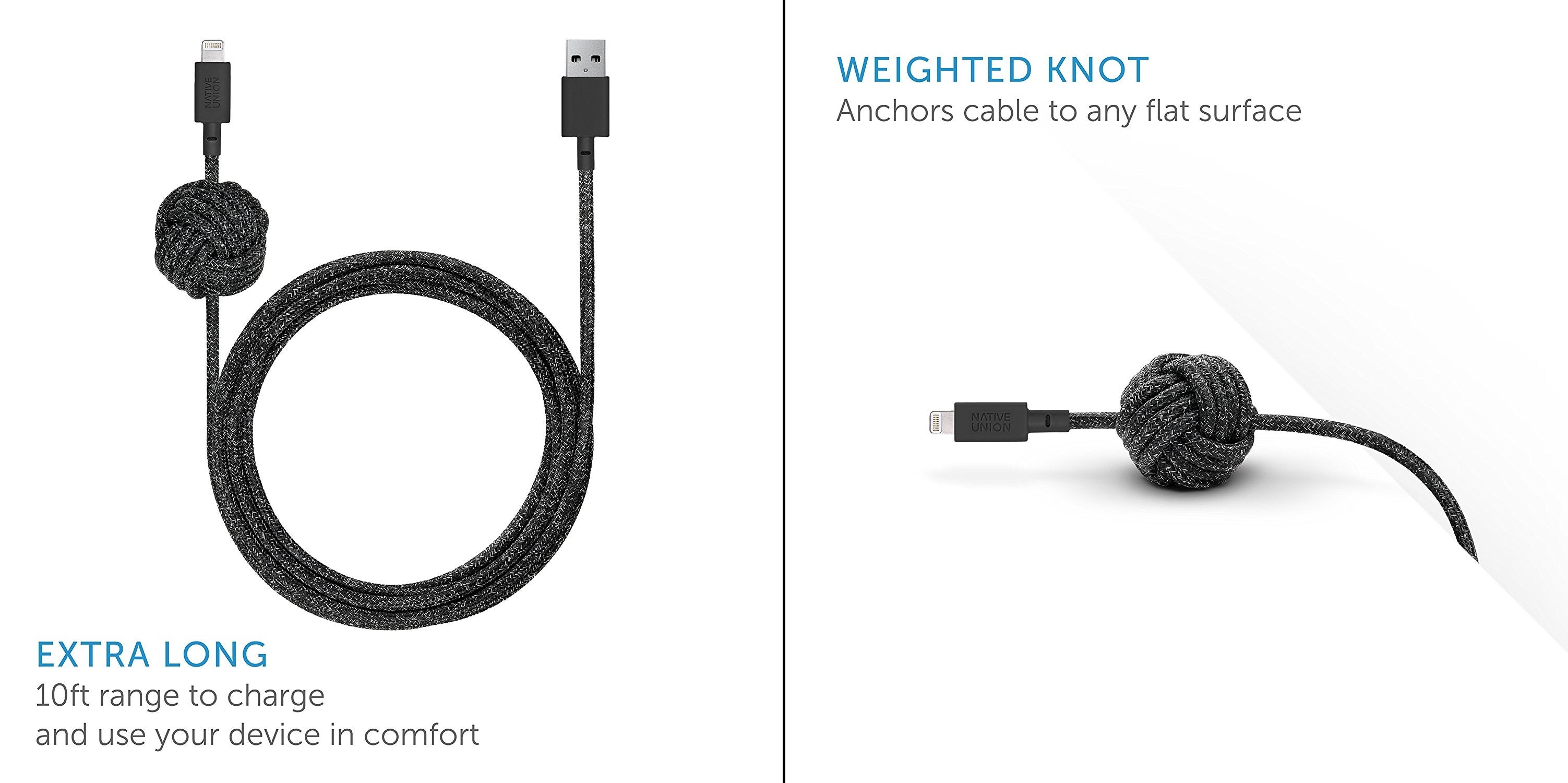 Length: 10 ft / 3 m
The Night Cable is made as the ultimate nightstand cable — it's 10 feet long so you can comfortably pull your phone over to the bed, and it has a weighted knot running along its length to stop the wire from wiggling away in crevices and dark corners.
Fuse Chicken Titan Loop

Length: 9 in / 22 cm
Need a portable Lightning cable to keep around just in case? The Titan Loop is super-tough and just 9 in (25 cm) long, has a clip so it can loop in on itself, and can be even used as a key chain holder. Plated in steel, it insists it's the world's toughest cable.
Fuse Chicken Titan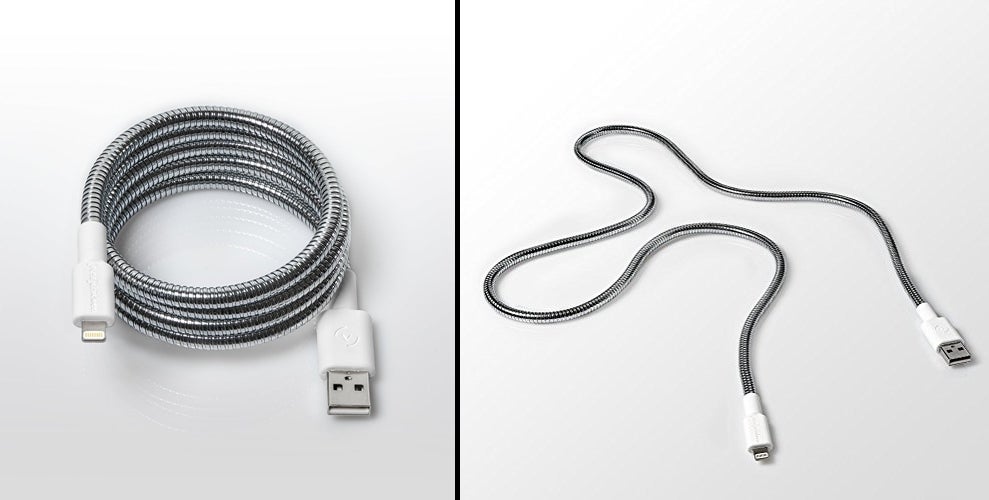 Length: 3 ft / 0.9 m
The regular-size version of the previous entry — the Titan cable is lauded as the toughest cable on Earth with its flexible steel construction protecting it from outside damage. As with other cables that call themselves indestructible, you've got lifetime warranty here.
MOS Spring Cable

Length: 3 ft / 0.9 m
The Spring is a braided cable with aluminum heads that adds springs in the strain relief area near your connectors — the place that gets twisted and turned most often. It looks classy and promises to last forever, charging your grandson's iPhone 45s as well as it charges your iPhone X.