The best Pokémon Go tracking and radar apps for your iPhone
2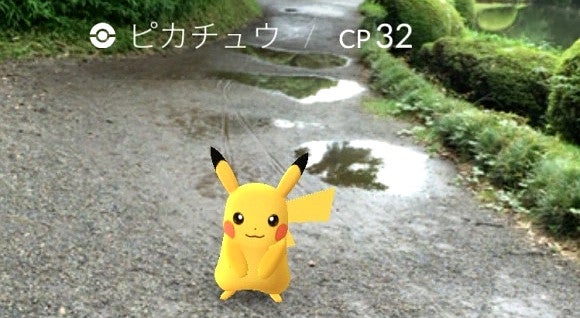 Pikachu forest in Tokyo
While Niantic shot down one of the first and most popular Pokemon trackers -
PokeVision
- and disabled its APIs for several other desktop solutions, there is barely a day gone by without similar radar solutions returning in an app format at the application stores.
Some of them last only a few days before the API source is plugged, but some have outwitted the system, and are constantly being updated and working. The newest Pokemon tracker apps offer much more than crowdsourced location tips, that is why we are rounding up a few of the freshest trackers that have popped up ever since Niantic's crackdown on the "cheats".
It makes sense that Go Radar is one of the prettiest, better-designed and functional Pokemon trackers out there, as it was just released a few days ago at version 1.0. It is free, yet the developer Will Cobb has put much effort to make it user-friendly, which we couldn't really say about PokeVision, as much as we liked its concept.
The power of the app, except the map radar, of course, is that its numerous settings allow you to filter every minutiae, even the type of notifications you'd like to receive when a favorite Pokemon spawns nearby. In addition, you get to see Pokestops and Gyms, if any are entered, and Go Radar shows you the time remaining of the spawn, and the distance to that favorite Snorlax you've been chasing ever since it beat the heck out of you in front of your girlfriend.
You get what you pay for, they say, and Poke Radar is paid by no accident - it is one of the first trackers to climb the App Store charts, and is still going strong in terms of accuracy, despite the relatively clunky looking interface that won't let you filter more than a favorite Pokemon to track. Still, a bunch of people are using this one, so there is every chance that you will find what you want if you live in a relatively populous area.
Poke Locator is a Pokemon tracker that will acts as a social network, as it will let you upvote or downvote locations if they have proved abundant or frugal in Pokemon. This also gives you the option to expose sham or shady sightings pretty quickly after they are entered, which is otherwise a problem with most crowdsourced Pokemon Go trackers like this one.
Bonus: GO Gear - Live Maps for Pokémon GO ($1.99)
Keep an eye on this one, it should be re-released next week. The two bucks that developers from Celadon Software asked for it were totally worth the charge, as you were able to chase some pretty rare Pokemon in your vicinity with notifications alerting you when and where they have spawned, and even leading you there with directions. Neat, but Niantic's new guidelines forced the curators over at the App Store to hold the app for two weeks last Monday, so hopefully it will be reuploaded soon with the fixes required, so we can get our Pokemon Go fix.
Recommended Stories