The best Docks, Earbuds, Power banks, and Bluetooth speakers made of aluminum!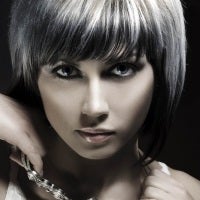 This year, all smartphone manufacturers are big on metal. It's not just Apple, HTC, and Sony. In 2015, it's Samsung, Xiaomi, ZTE, Huawei, Meizu, and a host of Asian manufacturers that make devices of remarkable design qualities. The key player in their pursuits is, of course, machined aluminum - milled, anodized, brushed, blast-beaded, and otherwise mangled to ultimately acquire the beautiful shape of a flagship smartphone.
To celebrate the beauty of metal smartphones, we decided to round up the best accessories to complement them! Docks,
Earbuds
, Power banks, and Bluetooth speakers - all made of cold, hard, grade-A quality aluminum. These will be perfect for your brand new Samsung Galaxy S6, HTC One M9, or the upcoming Sony Xperia Z4. Of course, the Apple
iPhone 6
and
iPhone 6 Plus
, the Samsung Galaxy A-series, or even last year's all-metal beauties are still excellent companions. Welcome to the metal club!
Docks
Earbuds
Power banks
Bluetooth speakers