The Zaydo Pulse packs flagship hardware in a thin body, has an even thinner price-tag
19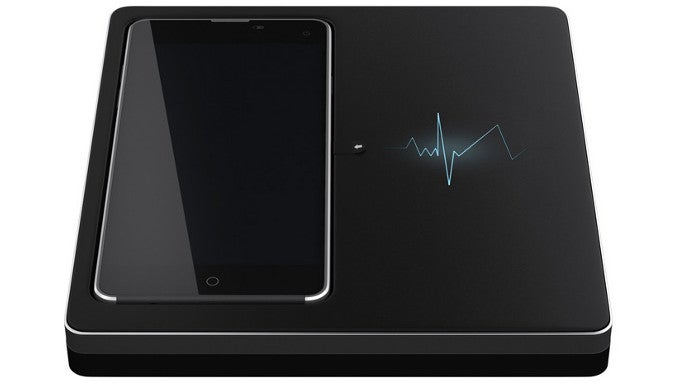 This story is sponsored by Zaydo. PhoneArena's opinions in this article have not been affected in any way!

Zaydo is a brand-new company, looking to gain some ground on the battlefield that is today's smartphone market. As we well know, there are two ways one can do that – offer a device with exceptional design, powerful hardware, and unique features; or just offer an aggressively priced handset, which attracts customers with the promise of noteworthy value for their money.

Well, the company's first handset – the Zaydo Pulse is a combination of both the aforementioned options. It's a phablet with a Qualcomm Snapdragon 810 SoC, coupled with 4 GB of DDR4 RAM, and powered by a 3,100 mAh user-replaceable battery. Its screen utilizes what Zaydo calls "Ultra Clear IPS" technology, and it has a 5.5" diagonal and a 1080 x 1920
pixel
resolution. The camera on the back is equipped with a 13 MP Sony IMX214 sensor and has an F2.0 aperture, while the selfie snapper on the front has a 5 MP resolution. Most impressively, all of this is neatly tucked in a 0.22" (5.5 mm) thin body, complete with a sleek look, complimented by a chamfered metal frame and minimalistic aesthetics. "How aggressive is its pricing?", you must be asking by now. Well, the 32 GB Pulse will set you back $319.99, while the 64 GB variant costs $369.99.
The phone runs on DashOS – a UI built on top of Android 4.
4.2
KitKat that is, surprisingly, not a heavy skin of Google's OS. On the contrary – the manufacturer claims to have attempted to clear out even some of Google's own "bloat" for a really light interface experience. Zaydo has confirmed that a Lollipop update for the phone is "high on the to-do list", and will be developed eventually, after the release of the phone.
The company is currently in pre-production for the first batch of Pulse units, which will begin shipping out on October 20th. Pre-orders are up and the phone can be had in both "Midnight Black" and "Smoke White" variants. Additional accessories, such as an extra battery or various colorful back cases can be bought from the Zaydo website as well, though, know that the phone already comes with two screen protectors and headphones in the box.
Orders will be shipped worldwide, but if you intend to use it on an LTE network in USA, be sure it's compatible with your carrier of choice's frequency bands. The Zaydo Pulse supports LTE 700 / 850 / 1700 / 1900 / 2100, bands 2, 4, 5, 17, 29 – it should work with the major providers – AT&T, T-Mobile, Verizon, and Sprint.