The Xiaomi Mi 4 aces our battery life benchmark, will last you for two days
23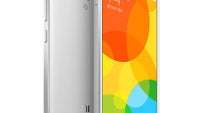 We're already in the process of putting together our review of Chinese superstar phone Xiaomi Mi 4, and we can now cross our mandatory battery life test off the list.
We have some good news. The Mi 4 managed the very impressive 8 hours 32 minutes thanks to its healthy 3080 mAh embedded battery. In the real world, this score translates into two days of usage, so long as you aren't going nuts with what you put the phone through. In other words, you won't get two days of N.O.V.A. 3 gaming, but if you cycle between some browsing and texting, a call here and there, and some light gaming and music listening on your bus trip back home after work, the Mi 4 will get you there.
So, where does this put the Mi 4? In some pretty elite company, actually, as it's only outdone by longevity champs such as the Motorola DROID Turbo, along with the Sony Xperia Z3 and Z3 Compact. Said otherwise, Xioami's Mi 4 gets an A+ on this particular test.
As for recharging time (also an important metric), the phone needed 126 minutes to go from zero to 100%. This, again, puts the Mi4 in the top quarter of our ranking – we've seen better, but we've also seen worse.
Stay tuned for our review!