The USB-IF rolls out a USB Type C charger certification program
2
The USB Implementers Forum has just launched a charger certification program designed to highlight USB Type C chargers which adhere to the specifications of the standard.

By now, there's no doubt that the new USB Type C standard brings notable advantages compared to its predecessor. Unfortunately, as an increasing number of smartphone makers started to adopt the new standard in the past year, there have been problems.
This is where the new Charger Compliance and Logo Program comes in. Set up by the USB-IF, the program allows manufacturers of USB Type C chargers to apply for a certification, which guarantees that their product is safe to use with all USB Type C devices.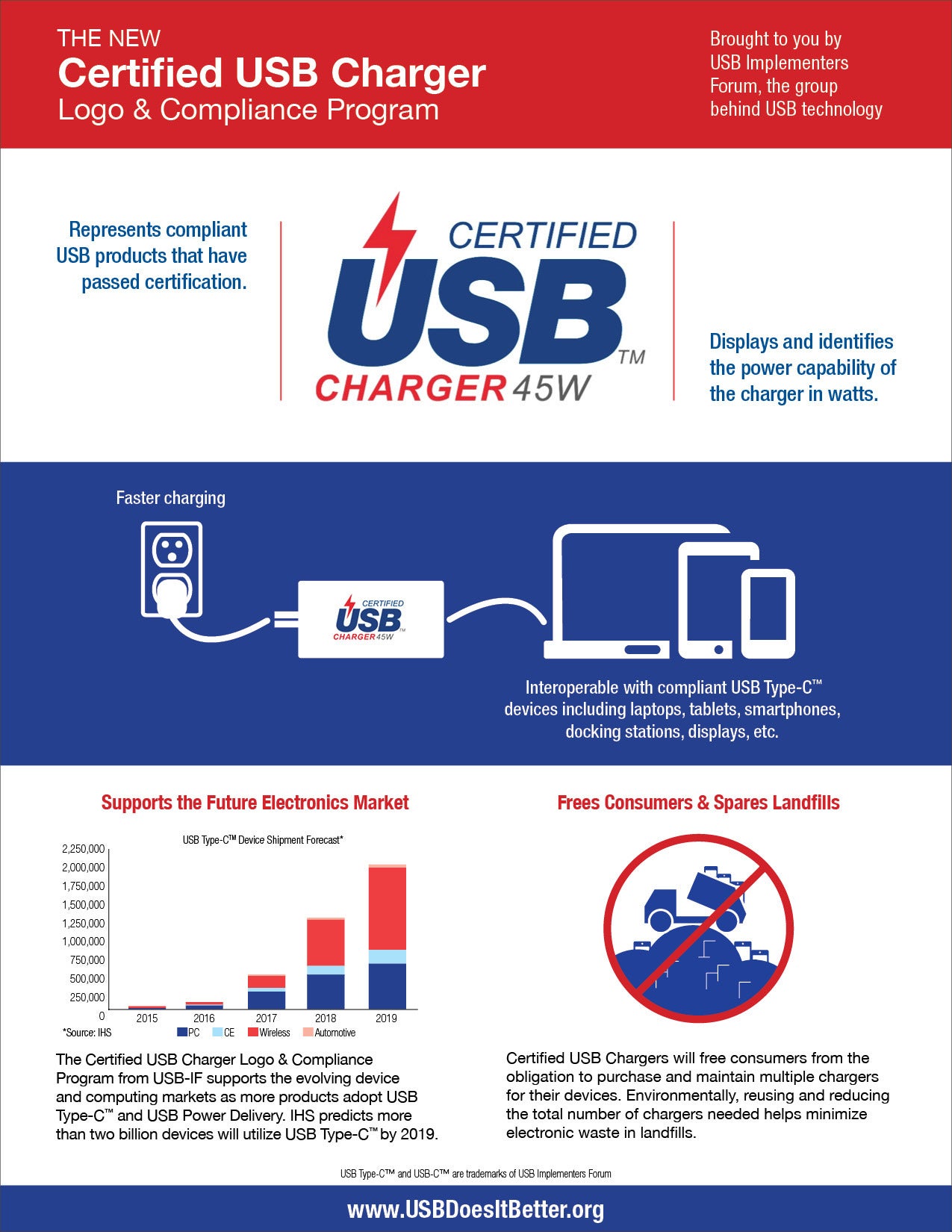 If a product closely follows the specifications of the USB Type C standard and also adheres to the USB Power Delivery Specification, the manufacturer can market this charger as certified. Manufacturers can also choose to display a "Certified USB Charger 45W" logo on the product or the package.

The USB-IF says that the program will allow customers to be confident that a single USB Type C charger will work with any of their devices. On the other hand, the agency cannot force customers to buy certified chargers only, nor can it force smartphone makers to stop intentionally adopting forked implementations of the standard.

What do you guys think, will you look out for USB Certified Chargers the next time you need to purchase one?