The US leads the world in 4G LTE adoption
18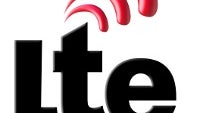 The United States has grown to become the
world leader in 4G LTE
adoption after carriers like Verizon and MetroPCS launched their LTE networks, but AT&T and Sprint are also pouring massive investments in the high-speed wireless technology.
But it's the current big three US carriers operating an LTE network – Verizon, MetroPCS and AT&T - that account for
47% of all global LTE connections
in 2011. The underlying estimate is that 7 million people are subscribed to those carriers' 4G offerings, nearly a half of the world's 14.9 million LTE subscribers.
Even though there are only 3 US carriers, they fare much better than the rest of the world's 26 mobile providers that together have a share of 53%.
The States are also in the lead when it comes to
LTE device sales
racking up 5.4 million units, or 71% of all sales of devices supporting the technology.
To put thing in perspective, Pyramid analyst Emily Smith compares LTE adoption at Verizon and Japan's NTT DoCoMo which also launched its network in December 2010. The difference in population coverage is stunning – Verizon is projected to have 60% of Americans covered by the end of the year, while DoCoMo aims at a mere 20% by March 2012.
And just how stunning a development this is given that a couple of years ago the States were ridiculed for the extensive use of CDMA technology.