The US Army wants to arm soldiers with smartphones
9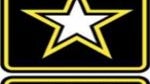 Smartphones have done wonders in the consumer world as the nifty devices have proven to be a versatile companion for those who are constantly on the move – not to mention that they make our lives easier.
However, the US Army is also eying the wonders that smartphones have to offer as they're fancying the idea of arming soldiers with them. In fact, they want to provide either an iPhone or Android powered device to every soldier – plus paying their monthly service. That's not too shabby for soldiers seeing that these smartphones can do a lot of good for them. Furthermore, the US Army believes that they will prove to be invaluable in the battlefield because of their ability to display maps, translate languages, and will even allow soldiers to use them as an alternative communication solution. And thinking outside of the box, it can also be used to gather intelligence data via biometric data from enemies in the battlefield.
Right now, the distribution is limited to soldiers in specialized training programs – with the intentions of commencing field tests some time in February. Now if things become a success with this pilot roll out, we can potentially see it become a standard as early as next year.
via
Gizmodo