The UMi Super offers super-fast fingerprint unlocking, advanced camera features
7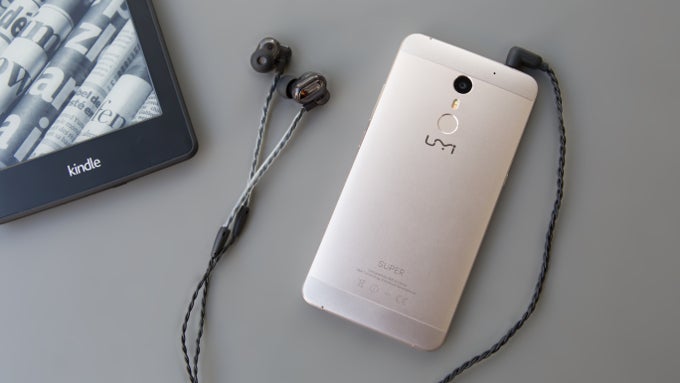 Advertorial by Umi: the opinions expressed in this story may not reflect the positions of PhoneArena!
The
UMi Super
is a metal-clad smartphone with a 2 GHz, octa-core MediaTek Helio P10 SoC, a massive 4 GB of RAM, a 5.5-inch Sharp-made IPS display, a super-fast 32 GB eMMC 5.1 storage chip by Samsung, and a 13 MP camera sensor made by Panasonic. The handset is a sum of premium parts retailing at the bargain price of $249.99, but you can easily get it at $179.99 in the next few days, as UMi has announced a promotional period, full of discounts and fun gifts. And, despite the midrange price-tag, the company is certain that this smartphone has the "flagship killer" factor.
What is important in the modern smartphone? A good-looking, but also ergonomic design, a secure lock that's fast to get through when the handset is in the owner's hands, a good camera, and, of course, all of this needs a stable software. UMi isn't interested in re-skinning the Android experience to a point of it being unrecognizable. On the contrary, the company is proud to say that its flagship-killing smartphone totes a pure Android experience, the way Google intended it to look and feel. But what about the other points of importance?
Securely sealed, yet quick to unlock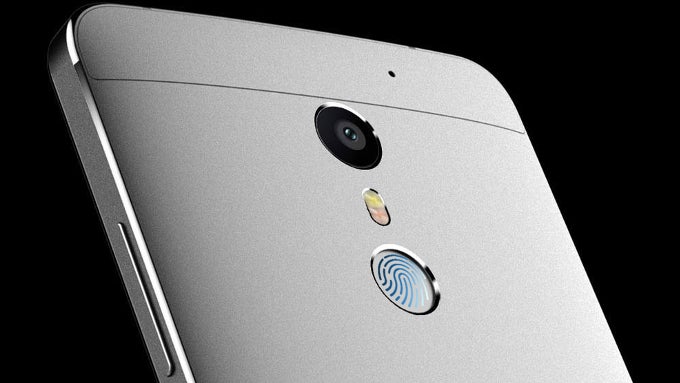 Fingerprint scanners have become a sort of a mainstream feature for most smartphones nowadays. And while it's not surprising to see a biometric lock on a handset, it is certainly important that the sensor is able to quickly and accurately perform a scan, and the software – capable of responding instantly. Otherwise, unlocking one's smartphone with a fingerprint scanner risks to become more of a nuisance that forces the user to turn it off and forfeit all the security benefits.
The UMi Super's ergonomically placed fingerprint scanner is located on the phone's back, just below the camera, at a spot where the user's finger naturally rests when they grab the smartphone. The Microarray-made 4th generation 3D fingerprint sensor performs a 360-degree scan, so it's not sensitive to the angle the finger is placed at. The system is capable of unlocking the phone in as fast as 0.1 seconds, while at its slowest it goes down to 0.3 seconds. That's blazing-fast, even by premium flagship standards.
A simple camera interface holds tricks underneath
The UMi Super packs a 13 MP camera with a SmartFSI Panasonic-made sensor, capable of focus speeds of up to 0.3 seconds. These sensors are also known for their crosstalk eliminating technology – the individual pixels are surrounded by thin walls, which makes light bleeds and color mixups within shots next to non-existent. But what is a potent camera without the proper software?
Keeping true to the vanilla Android feel of the Super's software, the camera app also looks simplistic, but hides a few intricate features that can bring the wow factor to every shot. The settings house menus for manual exposure and focus adjustment, and an HDR toggle to take better stills in dynamically lit areas. The app also has 15 different artistic filters, which can be applied either pre- or post-shot.
An impressive feature of the UMi Super's camera, not often found on smartphones of the same class, is the tracking autofocus. Just tap and hold on an object within the viewfinder, then watch as the phone tracks it and ensures the perfectly focused shot at any time.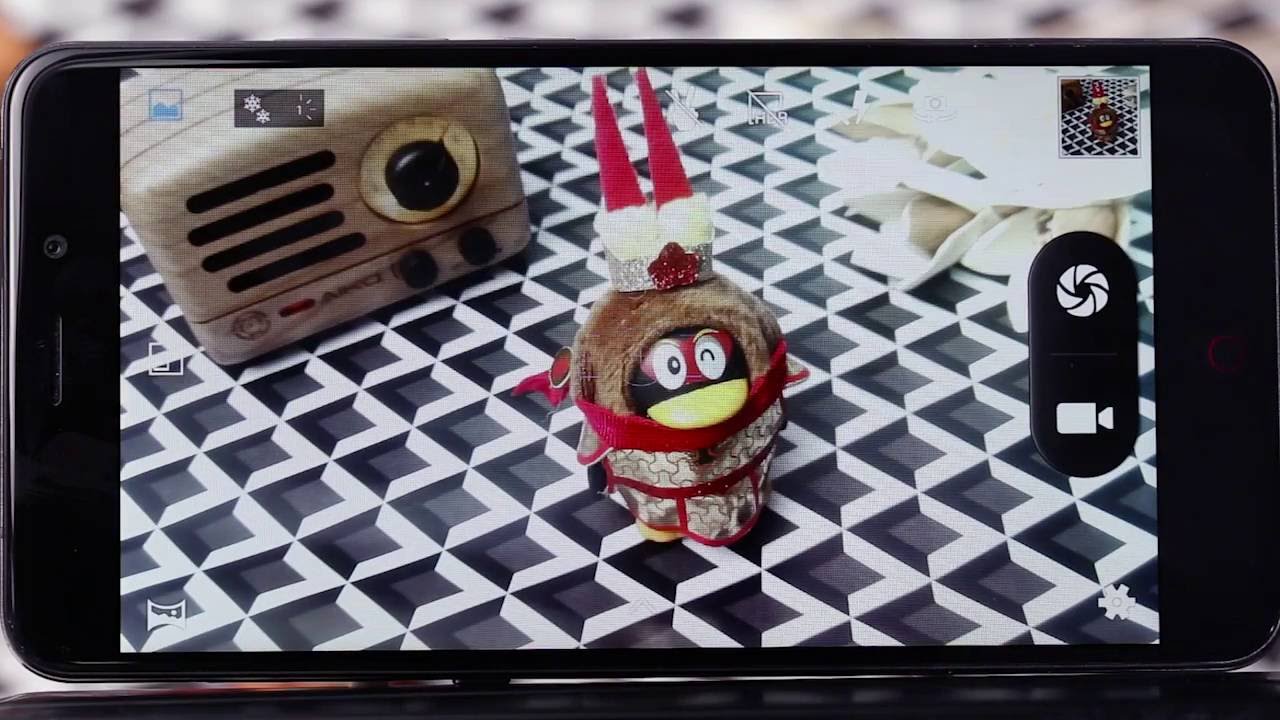 The software updates continue rolling, improve RAM management
In the past month, UMi has rolled out two software updates to improve the performance for early adopters. The UMi Super now has an elaborate background task manager, which will mercilessly shut down app processes that are not being used at the moment, preventing them from draining resources. The user can whitelist their favorite apps to keep them from getting shut down and have them make full use of the phone's 4 GB of RAM.
Other improvements in the latest patch include tweaks to the camera for faster focus and less grain in low-light scenarios, a better use of the 4,000 mAh battery to achieve up to 10 hours of screen on time, Wi-Fi speed improvements, and an upgrade to touchscreen sensitivity. UMi believes in constantly evolving its software through regular updates.
Price, promotions, giveaway
As mentioned, the UMi Super's retail price is $249.99, sans any shipping and importing fees that may or may not be applicable. However, the company has announced snap sales on the 22nd, 24th, 27th, and the 29th of June, when the handset's price will drop down to $179.99.
Alternatively, you can also sign up for the UMi newsletter. Doing this may win you a $70 discount coupon, and will also enter you in the giveaway raffle, which started on the 17th of June and will continue up until the 30th of June. Every day, one lucky winner will receive a free UMi VR Box headset, and there are a total of 5 UMi Super smartphones that will be given away to random entrants every time the subscriber count reaches a certain milestone. Once the newsletter reaches 120,000 subscribers, a grand prize winner will be selected and they will get both an UMi Super and a VR Box combo.
UMi Super promotions and giveaway page
Recommended Stories