The T-Mobile Moto X soak test starts for Android 4.4.4 to fix Heartbleed exploit
4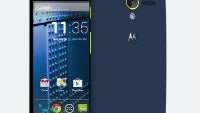 Hey, you guys all remember that whole Heartbleed issue that swirled around the Internet earlier this year, right? It was the OpenSSL issue that led to widespread fear for all Internet inhabitants, and once websites began patching the bug, people sort of forgot. The thing is that if your Android device isn't running version 4.4.4, you are still technically vulnerable.
A bunch of Android devices have already gotten the update to 4.4.4, and it looks like the original Moto X is next up on that list. Yesterday, Motorola started pushing out a new soak test which brings the 4.4.4 update. The only thing listed in the change log is a fix for an OpenSSL vulnerability, which of course is
the
OpenSSL vulnerability - Heartbleed.
Given the way Motorola has done these rollouts in the past, the update should push out to T-Mobile and unlocked Moto X devices soon enough, and there should be soak tests for the other carriers starting soon. Let us know if you see anything.