The S8 Active's shatter-resistant screen scratches easily, just like Moto's ShatterShield displays
10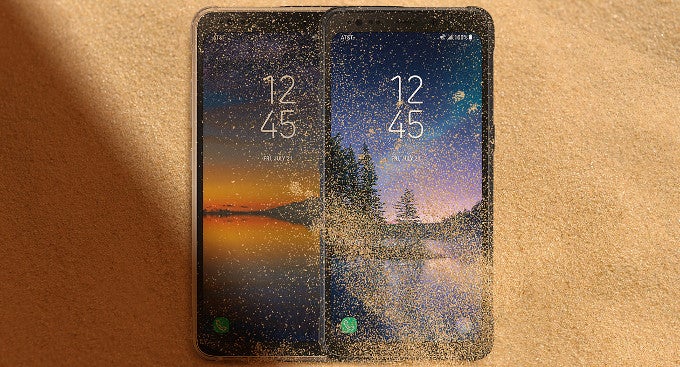 One quick look at the user reviews of the
Galaxy S8 Active
over at Samsung's online store is enough to notice a repeat complaint - that the rugged flagship's "shatter-resistant" display scuffs and scratches easily. Among the glowing praises of its battery life, durability and camera prowess, customers are saying things like "
screen is super soft and scratches really easy
," "
I already have scratches from normal use after less then a month
," or "
the scratches that are on it came from the inside of my pocket where I have carried all my other phones with no issues
." There were some reports about smudged screen covers on the
S7 Active
, too, but not to that extent, and not right out of the bat.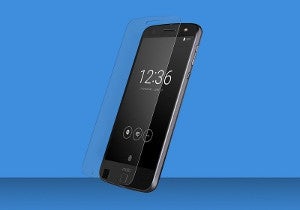 Motorola even has a program in place to swap the scuffed ShatterShield top 'lens' at will
The thing is, to achieve the "
screen is shatter-resistant up to five feet on a flat surface
" promise for the S8 Active, Samsung might be using a lamination technology similar to Motorola's famed
ShatterShield
displays, like the five-layer ones on the
Moto Z2 Force
, or the
Droid Turbo 2
. It absorbs the impact, and indeed prevents the actual screens from getting even a crack when dropped from mind-blowing heights, compared to regular phones, but they also scratch really easily, as the cover glass is not glass, but a softer material.
Motorola actually calls these top layers "lenses," and has a program in place that simply replaces them for thirty bucks. "
Fixing a scratched or dented screen is as simple as replacing its outer lens with a smooth new replacement lens
," says Moto, and offers to either send you the top layer to swap yourself when you finally get annoyed by the scratches on it, or it can do that for you.
This goes to show how prone to scuffs and scratches those top layers of "shatter-resistant" display packages are, and something similar might be going on with the Galaxy S8 Active, with the caveat that this is a rugged waterproof phone, and, unless Samsung intros a program for swapping the top cover layer, you might have to live with a few more screen scratches than you are accustomed to from phones with harder cover glass. Have you experienced something similar on your own Galaxy S8 Active?