The Q7 is ZTE's iPhone 6 Plus wannabe
42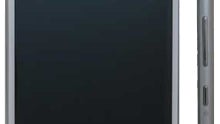 Not long after Lenovo introduced its iPhone 6-like
S90
smartphone, ZTE (another big company from China) is now also getting ready to launch a handset that borrows quite a lot from the design of Apple's latest iPhone.
Called Q7, ZTE's device is an
iPhone 6 Plus
wannabe, having roughly the same dimensions (157 x 78 x 7.9 mm vs. 158 x 77.8 x 7.1 mm), plus a similarly-sized 5.5-inch screen. However, the display of the ZTE Q7 has a 720 x 1280 pixel resolution, thus being inferior to the 1080p screen of the iPhone 6 Plus.
The Q7 runs Android 4.4.4 KitKat, and is powered by an octa-core 1.5 GHz processor that's likely made by MediaTek. Other features include LTE connectivity, 8 MP rear camera with dual LED flash, 3 MP front-facing camera, 2 GB of RAM, and 16 GB of expandable storage space. The new smartphone was approved recently by China's Telecommunication Equipment Certification Center, so it will probably be released in China in the near future. We assume that ZTE will not charge too much for the Q7. What do you think, does this look like a good Android-based alternative to the iPhone 6 Plus?