The Oukitel K4000 Pro is a durable smartphone with a large battery at a surprisingly low price
10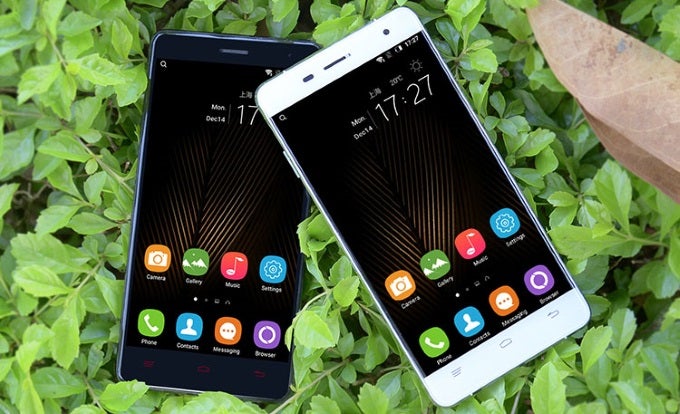 This story is sponsored by Oukitel. PhoneArena's opinions in this article have not been affected in any way!
Disclaimer
Upstarts like Chinese smartphone maker Oukitel always seem eager to deliver a maximum of attractive features at a minimal price point. Oukitel's newest handset, the K4000 Pro, is an interesting example of this tendency.
For a smartphone which will be sold by Chinese online resellers at a $120 MSRP (sans import taxes), the K4000 Pro seems to tick a few marks more than usual. The K4000 Pro's has a machined metal frame whose four angles are reinforced to improve drop endurance, similar to what we've seen in the
Samsung Galaxy Note 4
and
Galaxy Alpha
. Also, the K4000 Pro's display is covered with 0.04in (1.1mm)-thick tempered glass for impact protection. We initially doubted Oukitel's efforts, but a video in which the K4000 Pro substitutes for a hammer managed to convince us in the glass's durability. You can check it out below.
Turning our attention to the spec sheet, we're immediately greeted by a 5-inch, 720p-resolution LCD screen, which is fine for the general user, especially considering the bargain price. The smartphone is powered by the MediaTek 6735P chipset, which has a quad-core CPU running at 1GHz. Paired with 2GB of RAM and 16GB of expandable storage memory, the chipset won't excel at handling the complex graphics of effects-laden 3D games, but it should ensure reliable everyday usage. Moreover, Oukitel deliberately took advantage of the chipset's focus on power efficiency over performance, and stuck a 4600mAh battery inside the K4000 Pro. This big power tank is said to last for up to 6 days of "normal use" (according to the manufacturer's standards), and up to 80.5 hours of talk time.
the Oukitel K4000 Pro is said to last up to 6 days of normal use
On the software side, the smartphone runs Android 5.1 Lollipop, which isn't the most recent build, but Oukitel promises an update to Android 6.0 Marshmallow. Connectivity-wise, the device supports dual-SIM operation (2 SIM cards + microSD card), but its modem won't shake hands with the 3G and LTE bands used in the United States. There's also no NFC for mobile payments, and no fingerprint security for that matter, although basics such as Wi-Fi, Bluetooth, GPS, and USB OTG are covered.
The K4000 Pro is about to have a pre-sale event in
online reseller Coolicool's website
. Between January 19 and February 1st, the handset will be sold for $120. Moreover, a limited batch of the K4000 Pro will be sold at a "snap-up" $90 price every Tuesday, which means you'll have two chances at picking up the K4000 Pro for less.
If this opportunity isn't exciting enough, Oukitel will be giving away two K4000 Pro units to two lucky winners!
Check out the company's Facebook page
for information on how to participate. The contest will be open between 14 and 29 January.