The OnePlus One is official: magnesium chassis, a 5.5'' display, Snapdragon 801, 3GB RAM, and a 13MP camera... for $299
99+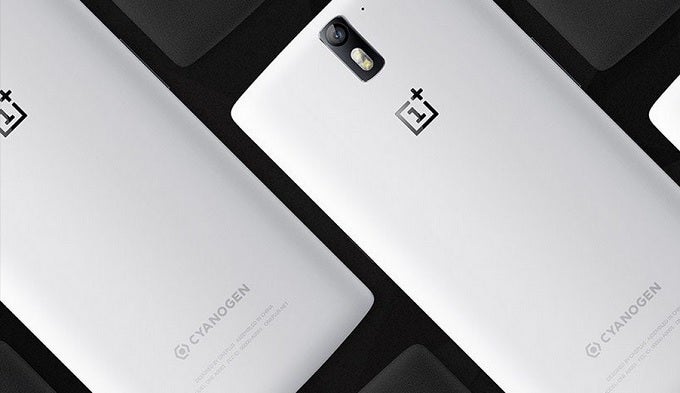 The hype around the newly-incorporated OnePlus -- a smartphone vendor based in Beijing and headed by ex Oppo VP, Pete Lau -- has, at certain points, reached some potentially catastrophic levels, but today we're putting all of that to bed, as we finally have the facts. The company's first phone, the flagship One, was just announced, and there's honestly quite a bit to talk about. And though we certainly feel like the hype-inducing marketing machine at the company reiterates some pretty important lessons about the industry and fans as a whole, the day that we address these is not today.
For those of you who haven't been paying attention, the OnePlus One was touted for a long while as the ultimate, no-compromise flagship that won't break the bank. Were these claims unfounded? Not at all -- we have Nexus-like pricing on what is a really impressive device overall. Let's dissect it.
Design and Hardware
At one point during the development of the One, OnePlus' CEO promised that the device will rival the Apple iPhone in terms of dashingly-good looks, and though that's a frustratingly subjective matter, we should note that we're liking what we're seeing. In fact, what we're seeing is very, very close to what Oppo treated us to with the Find 7, but that, again, is a talk for another day.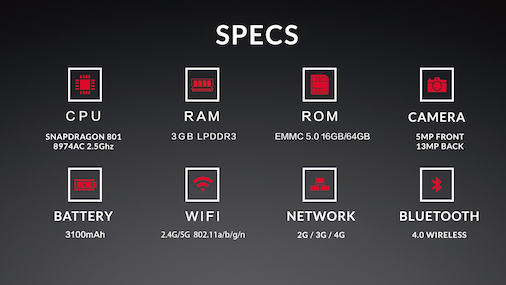 Anyway, wrapped within a magnesium chassis, the One is a relatively compact 5.5-incher, measuring 152.9 x 75.9 x 8.9 mm, and weighing just 162 grams. The 1080x1920 pixel resolution LTPS screen is literally slapped on top of the chassis, so the top and bottom bezels are actually recessed. At the back we have a 13-megapixel Sony IMX214 sensor with 6 lenses and a wide, f/2.0 aperture -- a unit that has, so far, proven quite capable, though we'd prefer to first test it out before making any conclusions. If you ask OnePlus, however, the camera is quite the big deal -- it offers low shutter speeds of 0.3 seconds, and the company has been trying to impress upon us the idea that low light photography is a feasible exercise with the One. On the bottom, you get a set of JBL stereo speakers. The OnePlus One comes in two colors -- "Sandstone" black and "Silk" white -- though the company is also making what it calls StyleSwap covers available for purchase. These come in different materials, like denim, kevlar, wood, and bamboo.
So what's powering the One and keeping the lights on? The most powerful bin of Qualcomm's quad-core Snapdragon 801 (MSM8974-AC), clocked at 2.5GHz, 3GB of LPDDR3 RAM, and a 3100 mAh cell, that's what. Connectivity options include 4G LTE, 2.4G/5G Wi-Fi, and Bluetooth 4.0. Lastly, the OnePlus One is powered by a customized version of CyanogenMod OS (based on Android 4.4.2 KitKat), which has been redesigned with a minimal and completely flat UI.
Price and release date
Folks, you better hold onto your chairs, because you've just arrived to the best part. The OnePlus One is, simply put, the single most affordable flagship in the history of... well, flagships. The 16GB version, for example, costs
only
$299 (US), or €269 in Europe. Miraculously, the 64GB version of the phone costs just $349, or €299. Best of all, the OnePlus One will be sold through the company's international store, which will be localized for the regions where the company is planning on officially carrying the phone. Right now, this includes the US and Canada, the UK, Austria, Belgium, Denmark, Finland, France, Germany, Italy, the Netherlands, Portugal, Spain, Sweden, and Taiwan. OnePlus promises that your device will be shipped from a warehouse nearby, and you'll have localized customer service. Don't worry if a drool is forming at the side of your mouth, it's perfectly natural.

Unfortunately, there are some not so great news, too. At least for the time being, you'll only be able to place an order for the OnePlus One once you receive an invitation either directly from the company, a friend, or by winning one of the several contests that OnePlus is already planning. Whether this means that the company is expecting shortages is unknown, though that feels like a no-brainer.