The OnePlus One flagship will come with Moto X-like always-on voice recognition
11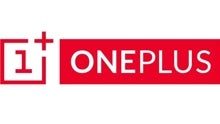 After revealing that its first smartphone, dubbed simply 'One', will sport a
5.5-inch 1080p display that will fit in a super compact body
, OnePlus are back again with another intriguing piece: the phone will come with
Moto X
-like always-on, always-listening feature.
OnePlus have also started a poll that tries to gauge fans' preferences as to what the hot word that will wake up the device should be. So far, "OK, OnePlus" is leading the ranking, meaning that our personal favorite, "Alakazam!", is sadly unlikely to make it in the retail unit. By the way, you did read that right -- the feature does allow you to wake up your device from a locked state, and apparently the CyanogenMod team, which is developing the CyanogenMod OS specifically for the OnePlus, has also managed to find a way to have the phone learn your voice in order for it to carry out different (but unspecified) tasks.
With a price tag vowed to be under $400, the OnePlus One is shaping up to be an intriguing device, and it won't be long until we have the full picture -- the device will be announced on Saturday, March 16th. Perhaps best of all, OnePlus have signaled that the One will be available internationally from its site, which should hopefully ease concerns people have about shopping from the Chinese aisle.